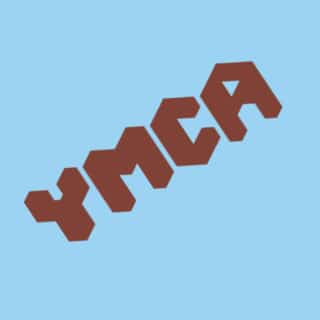 Accommodation Manager (Maternity Cover)
An exciting opportunity has arisen for an Accommodation Manager, on a 9 month maternity cover fixed-term contract, to join us at YMCA North Tyneside. You must be passionate about managing a skilled team that provides a support service for vulnerable young people, encouraging them into employment, education and pre-employability programmes.
LOCATION: YMCA North Tyneside, primarily North Shields
JOB TYPE: Full-Time (30 hours) 12 Month Fixed-Term
WORKING HOURS: 30 hours per week (may include some evenings, weekends and bank holidays)
SALARY: £30,306 P.A (& Benefits)
CLOSING DATE: Please apply ASAP without delay if you're interested, as we may close the advert early if we receive a lot of applications.
PROPOSED START DATE: ASAP. We aim to have the successful candidate in post by the end of October/ early November.
QUESTIONS: ​If you're interested in this post and would like an informal chat, please contact Janet (Janet.Richadson@ymcanorthtyneside.org) by email or HR (hr@ymcanorthtyneside.org) both will be happy to arrange a time for you to discuss the role and expectations in further detail.
About YMCA North Tyneside
Located 20 minutes by Metro from Newcastle, YMCA North Tyneside, based in North Shields, is a Voluntary Sector Organisation undertaking youth and community programme work in areas of North Tyneside, South Tyneside, and Teesdale. We are part of the worldwide YMCA movement, which started in London in 1844 and now has grown to become the world's largest and oldest youth movement. Now more 175 years later YMCA is operating in 119 countries, with 64 million people reached annually around the world.
About the Team
You will be a part of a passionate and resilient team. You will directly report to our Head of Housing, Janet, who has over 36 years experience at a senior level, specialising in supported housing. She has worked with young people leaving care, retirement and additional care such as dementia services, learning difficulties, autism and mental health.
We are not just a team, we're a family, dedicated to supporting others in achieving their goals and celebrating their achievements.
Job Purpose
To lead the delivery of the Supported Housing service to ensure the provision of cost-effective, efficiently resourced, quality, effective housing management service to supported housing customers within the United Kingdom/specified geographic area.
Other jobs at YMCA North Tyneside
LOCATION: YMCA North Tyneside, primarily North Shields JOB TYPE: Full-Time (37.5 hours) Permanent WORKING HOURS: 37.5 hours per week (may include some evenings, weekends and bank holidays) SALARY: £32,000 - £36,000 P.A (& Benefits) CLOSING DATE: Please apply ASAP...
Why work for YMCA North Tyneside?
Competitive Salary
Subject to age and in line with National Minimum Wage and National Living Wage
Employer Assistance Programme
Access to Employer Assistance Programme (suite of legal and health information)
GP Helpline
Access to 24hr GP Helpline
Café Discount
10% Discount at YMCA Café
Nursery Discount
25% Discount on Fees at YMCA Day Nursery
YMCA Gym
Free access our on-site Gym for you and a friend/family member
Staff Development
A nurturing environment where staff are encouraged to learn and grow as individuals
Making a Difference
Be a part of an established organisation that helps transform the lives of young people
Patterdale Discount
Staff discount on short breaks in the Lake District at Patterdale Hall Estate
If you think you have what it takes to effectively support the vision, objectives, and priorities of the organisation then we want to hear from you!