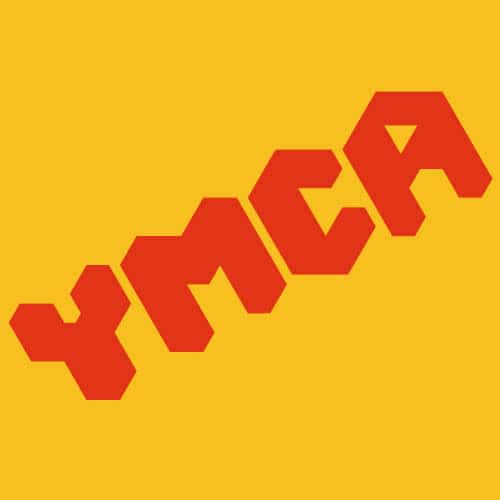 Head of Enterprise & Commerce
Are you a visionary commercial professional looking for a new challenge? An exciting and unique opportunity has arisen within one of North Tyneside's & Teesdale's leading charities providing Housing, Childcare, Health & Fitness, Training, and essential Youth & Community Work services. We are looking for an exceptional, experienced leader to take on the newly created role of Head of Enterprise & Commerce.
WORKING HOURS: 37.5 hours per week
SALARY:  £35,000 – £45,000 per annum
CLOSING DATE: ​12 noon, Wednesday 10th of February
INTERVIEWS: ​If you are successful interviews will be held W/C 15th of February 2021
About YMCA North Tyneside
YMCA North Tyneside is a Voluntary Sector Organisation undertaking community programme work in areas of North Tyneside, South Tyneside and County Durham.
Over time YMCA North Tyneside has become recognised as a well established services delivery Voluntary Organisation in the area as well as playing an active role both sub-regionally and regionally
YMCA North Tyneside is part of an International Christian Youth Movement with centres in over 100 countries throughout the world. We aim to provide a warm welcoming environment in which members can take part in activities of their choice.
YMCA North Tyneside also operate a subsidiary trading company – Patterdale Hall Estate, which is a holiday and outdoor activity centre set in a magnificent mountain setting at the southern end of Lake Ullswater.
Job Purpose & Description
As a key member of the Executive Leadership Team and a custodian of YMCA North Tyneside's 5 Year Strategic Plan and 5 Year Financial Roadmap, the post holder will work closely with the CEO and have overall responsibility for leading the direction and development of the multi-social enterprise focuses,
including strategic planning, financial management, resourcing and delivery of services. The current key areas of the multi-social enterprise focus includes:
● YMCA Gym
● YMCA Cafe/Kitchen
● YMCA Day Nursery
● Patterdale Estate Ltd
● Church Way
● Any other social enterprise/commercial areas as designated by the CEO with the approval of the
Board of Trustees
We do however, have ambition. In line with our Strategic Plan and Financial Roadmap we want to
expand our offer, increase income and create sustainability. This position is key to helping deliver this
by building on and increasing the existing offer..
Overview of Duties / Responsibilities
● To be a leader who can harness the full potential of employees under your remit and build the business in line with expectations and targets
● To lead the development and delivery of strategic and tactical plans to deliver the organisational strategic aims, including growth and development of new services
● To ensure financial sustainability of all functions by identifying and securing external partnerships & funder/supporting relationships in line with community need
● Develop and manage systems to quantify the outcomes and impact of our work
● To instigate and manage change within the charity, where improvements and efficiencies have been identified
● To develop the profile and involvement of YMCA North Tyneside across North Tyneside and beyond.
The post holder will be expected to respect and uphold the aims, vision and values of YMCA North Tyneside.
Enterprise and Commerce
● Overall responsibility for performance of Church Way, YMCA Gym, YMCA Cafe/Kitchen, YMCA Nursery, and Patterdale Hall Estate (this area will in the first instance transition over an 18
month period from the existing senior manager with current responsibility).
● To have input in Teesdale and our wider North East reach and development.
● Meet Annual Budget, KPI targets, Strategic Objectives, and Financial Roadmap targets
● To increase resources from other income streams that meet the business and objectives of the charity.
● Overall responsibility and leadership of E&C Change programmes, including leading on the strategic development and growth
● Oversee the management of YMCA's E&C service areas with effective vision leadership which enables YMCA to achieve its strategic objectives
● Responsible for enforcing high standards and best practices that are focused on cost saving, high performance, high reliability and quality of user experience
● Benchmark, analyse and make recommendations for the improvements of multi-social enterprises and future opportunities
● Develop, lead and direct Enterprise Resource Planning (ERP) and enterprise application operations and strategic planning (including business requirements, project planning, support, as well as organisation and negotiating the allocation of resources)
● Determine the most appropriate route for commercialisation and progress the development of innovative products and services
● Identify, develop and establish new E&C opportunities which meet YMCAs Business Plan and Strategic Objectives
● Define and communicate project milestones, service level agreements to CEO, executive team, department managers, staff and end-users
● Work with the marketing team in carrying out market research in support of the assessment of commercialisation potential
● Work with the marketing team in recommending, developing and managing projects which focus on maximising the commerciality and awareness of E&C service areas
● Keep up with current trends and issues within the fitness and hospitality industry including current technologies. Advise, counsel, and educate executive team and department managers on their competitive or financial impact
● Take lead responsibility for the YMCAs OFSTED registered services as the Nominated Person
● Take lead executive responsibility for the high level oversight of the YMCA Church Way facility delivery
● Oversee the financial performance of each service area to ensure income and expenditure is kept within planned budgets and operates within fully accountable finance systems and procedures and generates healthy surpluses
● Oversee the operational performance of each service area to ensure effective monitoring/review systems are in place to business plan objectives and contract compliance. This includes the benefits, changes, outcomes and experiences by service users as a result of YMCA delivered
services
Leadership & Management
Provide direct leadership to Church Way, YMCA Gym, YMCA Cafe/Kitchen, YMCA Nursery, Patterdale Estate Ltd and any other social enterprise/commercial area as designated by the
CEO
● Active involvement and leadership in the recruitment, development, retention and organisation of relevant staff in accordance with budgetary objectives and personnel policies
● Provide line management to the E&C Service areas, team managers and consultants
● Provide effective leadership and direction at all times to support the organisation in achieving its
objectives and to ensure teams are well motivated and sufficiently skilled
● Ensure a safe, secure and legal working environment
● To take the lead on the delivery of exceptional customer service in all E&C service areas
● Develop personal growth opportunities for relevant staff in the E&C Service areas through regular supervision meetings and annual performance reviews
● Facilitate regular team meetings to allow for communication with the whole team; dissemination of information; exchange of ideas/views; deal with problem/concerns and training/development of team
● Accomplish staff results by communicating job expectations, coaching, counselling and disciplining staff when necessary
● Ensure policies and procedures are adhered to, accessible, meet regulatory and legal requirements, reflect best practice and are well communicated
Executive Leadership
Provide corporate leadership and strategic direction for the organisation, alongside the CEO & Executive Team
● To support the Board of Trustees, CEO and Executive Leadership Team in setting the organisation vision and strategic direction
● In conjunction with the CEO, lead in development of strategic plans for the management of the organisation's E&C services
● Advise and provide regular feedback and advice to the CEO (and where appropriate the Board/Executive Heads) on strategic development opportunities, performance against business plan, future opportunities, pricing strategies and current threats/concerns
● Develop business case justifications and cost/benefit analysis for spending and initiatives (including IT)
● Facilitate Working Groups of the Board, Partnership Groups and Consultative Groups as required to meet service area development and accountability requirements
● Ensure appropriate and accurate reports/data are produced, as required to meet the internal business planning/monitoring requirements of the CEO/Board and the external requirements of funders and other stakeholders (including contract compliance, OFSTED SEF etc.)
● Responsible for the oversight of all business applications and relevant external funding associated with E&C remit.
● Working with the CEO, Board Members and relevant Heads of Departments, develop the E&C service elements of the YMCA Business Plan, and all associated budgets, to deliver the Strategic
Objectives of the Board
● Oversee the development of YMCA policies and systems related to the E&C service areas, and contribute to policy development related to cross-cutting or support service areas
● Effectively manage resources, financial budgets, and relationships with stakeholders, vendors and business partners
● Support and manage a portfolio of projects
● Represent YMCA at strategic external events and partnership forums, locally, regionally and nationally in support of YMCA's strategy
Other jobs at YMCA North Tyneside
No Results Found
The page you requested could not be found. Try refining your search, or use the navigation above to locate the post.
Why work for YMCA North Tyneside?
EMPLOYEE BENEFITS FOR OUR BANK STAFF
Competitive Salary
subject to age in line with national living wage
Employer Assistance Programme
Access to Employer Assistance Programme (suite of legal and health information)
GP Helpline
Access to 24hr GP Helpline
Café Discount
20% Discount at YMCA Café
Nursery Discount
10% Discount on Fees at YMCA Day Nursery
Location
Centrally located in the heart of North Shields
Staff Development
A nurturing environment where staff are encouraged to learn and grow as individuals
Making a Difference
Be a part of an established organisation that helps transform the lives of young people
Patterdale Discount
Staff discount on short breaks in the Lake District at Patterdale Hall Estate
This job has been posted both internally and externally.
If you think you have what it takes to effectively support the vision, objectives and priorities of the organisation then we want to hear from you!