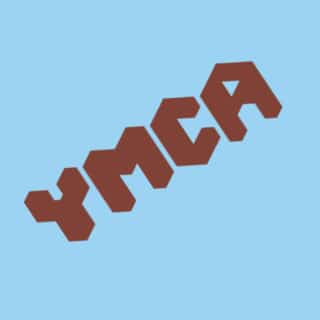 Are you a strategic, innovative and analytical professional looking for a new challenge? An exciting and unique opportunity has arisen within one of North Tyneside's & Teesdale's leading charities providing Housing, Childcare, Health & Fitness, Training and essential Youth & Community Work services. We are looking for an exceptional, experienced leader to take on the role of Head of Housing.
WORKING HOURS:
FULL TIME – 37.5 (inc. flexible working, occasional evenings, weekends or bank holidays)
SALARY: £35,000 – £45,000 P.A. (& Benefits)
CLOSING DATE: 4th April 2021
QUESTIONS: ​Please email jobs@ymcanorthtyneside.org
About YMCA North Tyneside
Located 20 minutes by Metro from Newcastle, YMCA North Tyneside, based in North Shields, is a Voluntary Sector Organisation undertaking youth and community programme work in areas of North Tyneside, South Tyneside, and Teesdale. We are part of the worldwide YMCA movement, which started in London in 1844 and now has grown to become the world's largest and oldest youth movement. Now more 175 years later YMCA is operating in 119 countries, with 64 million people reached annually around the world.
About the Post
The successful candidate will be a key member of the Executive Leadership Team and a custodian of YMCA North Tyneside's 5 Year Strategic Plan and 5 Year Financial Roadmap. Working closely with the CEO, this position is key in helping us deliver our ambitions, build on our strengths and maximise our potential.
You will have a strong aptitude for strategic thinking, an eye for detail and a passion for making a difference to people's lives. An in-depth understanding of operational objectives and delivery is key, as you will be responsible for the overall leadership, oversight, performance and development of the Housing department. Additionally, you will also be responsible for the wider delivery mission of YMCA North Tyneside with a focus on enhancing our sustainability and risk management.
Our mission is to create a community where everyone is healthy, happy and connected. We seek to champion those that have no voice and support those that need it most. Employing nearly 100 members of staff across various locations, this growing organisation is ambitious, vibrant and visionary.
We are committed to the wellbeing of those we serve and those we work with and we're proud of our diverse, happy workforce.
If you are an exceptional senior leader with stakeholder management experience and demonstrable financial acumen, who wants to make a real difference to the lives of others in a warm and welcoming team, we'd like to hear from you.
Job Purpose
As a key member of the Executive Leadership Team and a custodian of YMCA North Tyneside's 5 Year Strategic Plan and 5 Year Financial Roadmap, the post holder will work closely with the CEO and have overall responsibility for leading the direction and development of the Housing department, this includes strategic planning and development, financial management, resourcing, and delivery of services.
In line with our Strategic Plan and Financial Roadmap, we want to expand our offer, increase income and create sustainability. This position is key to helping deliver this by building on and increasing the existing offer.
Other jobs at YMCA North Tyneside
WORKING HOURS: The hours of work are as detailed on the Support Worker Rota. Please note, the post holders must be able to work flexibly depending on the needs of the business and must be available for occasional overtime (inc, flexible working, regular evenings,...
Why work for YMCA North Tyneside?
Competitive Salary
subject to age in line with national living wage
Employer Assistance Programme
Access to Employer Assistance Programme (suite of legal and health information)
GP Helpline
Access to 24hr GP Helpline
Café Discount
20% Discount at YMCA Café
Nursery Discount
10% Discount on Fees at YMCA Day Nursery
Location
Centrally located in the heart of North Shields
Staff Development
A nurturing environment where staff are encouraged to learn and grow as individuals
Making a Difference
Be a part of an established organisation that helps transform the lives of young people
Patterdale Discount
Staff discount on short breaks in the Lake District at Patterdale Hall Estate
If you think you have what it takes to effectively support the vision, objectives, and priorities of the organisation then we want to hear from you!