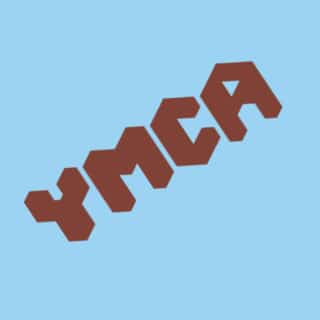 Housing Manager (Maternity Cover)
We are looking for an experienced housing manager to join our team for a 12-month fixed term contract. This exciting opportunity has arisen within one of North Tyneside's & Teesdale's leading charities providing Housing, Childcare, Health & Fitness, Training and essential Youth & Community Work services.
LOCATION: YMCA North Tyneside, primarily North Shields
JOB TYPE: Maternity Cover, 12-Month Fixed-term
WORKING HOURS: Part Time – 20hrs (inc. flexible working, occasional evenings, weekends or bank holidays)
SALARY: £13.50 per hour (& Benefits)
CLOSING DATE: 11th April 2021
QUESTIONS: ​Please email jobs@ymcanorthtyneside.org
About YMCA North Tyneside
Located 20 minutes by Metro from Newcastle, YMCA North Tyneside, based in North Shields, is a Voluntary Sector Organisation undertaking youth and community programme work in areas of North Tyneside, South Tyneside, and Teesdale. We are part of the worldwide YMCA movement, which started in London in 1844 and now has grown to become the world's largest and oldest youth movement. Now more 175 years later YMCA is operating in 119 countries, with 64 million people reached annually around the world.
About the Post
The successful candidate will oversee the management and leadership of all staff and volunteers and have overall responsibility for ensuring the housing services run smoothly, responds to the needs of the residents and the community and that their ways of working are aligned with the organisation's Strategic Plan.
Reporting directly to the Head of Housing, teamwork is a vital part of this organisation which seeks to recognise and empower our staff and young people. This is an excellent opportunity for someone who is a self starter and is not afraid of hard work.
Our mission is to create a community where everyone is healthy, happy and connected. We seek to champion those that have no voice and support those that need it most. Employing nearly 100 members of staff across various locations, we are ambitious, vibrant and visionary.
If you have experience of supporting housing management, successfully leading a team and an in depth understanding of safeguarding with a passion to make a real difference to the lives of others in a warm and welcoming team, we'd like to hear from you.
Job Purpose
The post holder will be responsible for leading and managing the provision of a high quality housing service in accordance with YMCA North Tyneside policies, practices and quality standards. They will oversee management and leadership of all staff and volunteers and have overall responsibility for ensuring the services respond to the needs of the residents and community.
Main Duties & Responsibilities:
Oversee induction, management and leadership of all staff and volunteers including the direct line management of the Senior Support Worker and Project Lead
Overall responsibility for the Housing Project, Staff, Volunteers and Residents with an overriding goal to ensure that all thrive
Overall responsibility for operational financial management of Housing including management of housing benefit, rent contributions, service charge payments, additional hours scheme and general operational expenditure
Develop and lead effective and efficient forward thinking services that responds to the needs of the residents
To ensure effective line management, recruitment, appraisals and development of staff is undertaken
Overall responsibility for liaising with and implementing compliance requirements and audits and assessments whether they be from Local Authorities, Commissioned
Services, Grant Funded Projects, Homes and Communities Agencies, YMCA England and Wales or any other
To oversee all risk based decisions such as referrals, warnings and evictions and daily operation project dynamics
To effectively manage income based decisions with risk based evaluation, staff capacity and referrer relationships
To liaise with the Head of Housing to ensure all policies and procedures are up to date and working effectively
To ensure all staff are following all policies and procedures and project risk assessments
To be the lead person in Housing responsible for Health & Safety. To liaise with the Head of BIS and external H&S agencies, ensuring that risk assessments are carried out on a regular basis for all areas that staff and young people and all activities which may be taken part in and ensure that the implementation of H&S regulations are in place.
To review IONAs in line with incidents and ensure all reasonable measures are in place to prevent future incidents.
To view eviction as a last resort and support the staff team and young people to maintain their accommodation and abide by house rules
To develop and expand referral streams and develop positive relationships with external professionals and potential new referrers
To attend and lead where required more complex Care Team / Safeguarding / Looked After Child review meetings with young people and their care teams
Manage and oversee an effective 24/7 Staff Rota that is in line with Business Needs
To strongly commit to uphold the organisation's policy on Safeguarding Children, Young People & Vulnerable adults, and have a desire to want to work with the above and make a difference to their lives
To ensure a positive, outcome based environment where residents lives change for the better and lead by example where de-escalation is necessary to ensure a positive and firm reinforcement of boundaries where challenging behaviours exists
Responsible for upholding and implementing legal compliance in all Housing matters
To undertake ongoing assessment to ensure maximum operational efficiency
Maintain up to date knowledge on changes in legislation, national and local trends and initiatives in order to ensure the service meets the needs of any changes and best practice
To look for opportunities to advocate for homeless young people and the YMCA in general
Other jobs at YMCA North Tyneside
WORKING HOURS: The hours of work are as detailed on the Support Worker Rota. Please note, the post holders must be able to work flexibly depending on the needs of the business and must be available for occasional overtime (inc, flexible working, regular evenings,...
Why work for YMCA North Tyneside?
Competitive Salary
Subject to age and in line with National Minimum Wage and National Living Wage
Employer Assistance Programme
Access to Employer Assistance Programme (suite of legal and health information)
GP Helpline
Access to 24hr GP Helpline
Café Discount
10% Discount at YMCA Café
Nursery Discount
25% Discount on Fees at YMCA Day Nursery
Location
Centrally located in the heart of North Shields
Staff Development
A nurturing environment where staff are encouraged to learn and grow as individuals
Making a Difference
Be a part of an established organisation that helps transform the lives of young people
Patterdale Discount
Staff discount on short breaks in the Lake District at Patterdale Hall Estate
If you think you have what it takes to effectively support the vision, objectives, and priorities of the organisation then we want to hear from you!