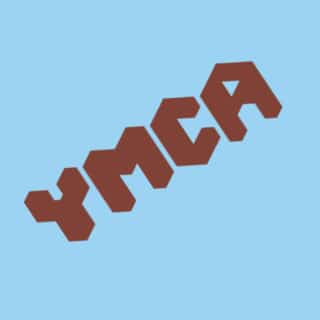 Waking Night Concierge, North Shields. (BANK STAFF)
This role contributes to the heart of what we do as a charity, providing supported accommodation services as well as training and education to a number of young people aged 16 - 25. This is a fantastic opportunity to become part of something bigger, encouraging young people to belong, contribute and thrive as individuals.
WORKING HOURS: The hours will be as and when needed between 8am and 8pm Monday-Friday. Bank staff will be required to work in all rooms when needed. Post includes lone working.
SALARY: Up to £9.00 per hour
QUESTIONS: ​Please email jobs@ymcanorthtyneside.org
About YMCA North Tyneside
Located 20 minutes by Metro from Newcastle, YMCA North Tyneside, based in North Shields, is a Voluntary Sector Organisation undertaking youth and community programme work in areas of North Tyneside, South Tyneside, and Teesdale. We are part of the worldwide YMCA movement, which started in London in 1844 and now has grown to become the world's largest and oldest youth movement. Now more 175 years later YMCA is operating in 119 countries, with 64 million people reached annually around the world.
Job Purpose & Description
To work with young people in a housing support role, with a particular focus being on independent living skills. The development of the life skills will enable positive change that helps the young people in their future housing needs.
Overview of Duties / Responsibilities
To work under the direction of the Senior Housing Support Worker to ensure effective security of the building and appropriate support is delivered to young people overnight
To ensure Safeguarding is carried out effectively and efficiently, as per Safeguarding Policy and Procedure
To communicate effectively and professionally with young people, maintaining strong professional boundaries
To build and sustain strong, supportive relationships with young people
To enforce House Rules
To prepare for voids in the accommodation
To motivate and encourage young people to engage and succeed
To work with resistance, understand young people's personal obstacles and support young them to overcome barriers and achieve goals
To communicate effectively and professionally with management and external agencies as required including Out Of Hours Teams at Children and Adult Services, Mental Health Services and other relevant Statutory, Community and Voluntary agencie.s
Following and abiding by all policies and procedures (including Health and Safety, Fire Safety, Lone Working, Recording, Reporting of repairs, Professional Boundaries)
To manage visitors to the project in line with the Visitor Policy and Procedure
To support young people to stay safe overnight, seeking advice and guidance from Out Of Hours Teams at Children and Adult Services, Mental Health Services as appropriate and reporting emergencies as required to emergency services and emergency on-call management
To monitor and manage any rent, service charges and other cash payments
To effectively use IT, communicating via email and recording and reporting interactions, support and evening events via computer-based recording system Inform
To carry out regular night cleaning duties as per the evening task list
To support young people to abide by house rules, maintain their accommodation and view eviction as a last resort
To have a compassionate, supportive attitude towards young people with complex needs
To work in non-judgemental, anti-oppressive manner and be friendly and approachable
To have a positive and can-do attitude, using initiative to complete necessary tasks without requiring specific instruction (such as completing outstanding actions left by the team).
Other jobs at YMCA North Tyneside
WORKING HOURS: 37.5 hours per week JOB TYPE: 9 Month Fixed-Term (Maternity Cover) SALARY: up to £9.00 per hour START DATE: Monday 23rd August 2021 QUESTIONS: Please email nursery@ymcnorthtyneside.org About YMCA North Tyneside YMCA North Tyneside is a Voluntary Sector...
Why work for YMCA North Tyneside?
EMPLOYEE BENEFITS FOR OUR BANK STAFF
Competitive Salary
subject to age in line with national living wage
Employer Assistance Programme
Access to Employer Assistance Programme (suite of legal and health information)
GP Helpline
Access to 24hr GP Helpline
Café Discount
20% Discount at YMCA Café
Nursery Discount
10% Discount on Fees at YMCA Day Nursery
Location
Centrally located in the heart of North Shields
Staff Development
A nurturing environment where staff are encouraged to learn and grow as individuals
Making a Difference
Be a part of an established organisation that helps transform the lives of young people
Patterdale Discount
Staff discount on short breaks in the Lake District at Patterdale Hall Estate
If you think you have what it takes to effectively support the vision, objectives, and priorities of the organisation then we want to hear from you!