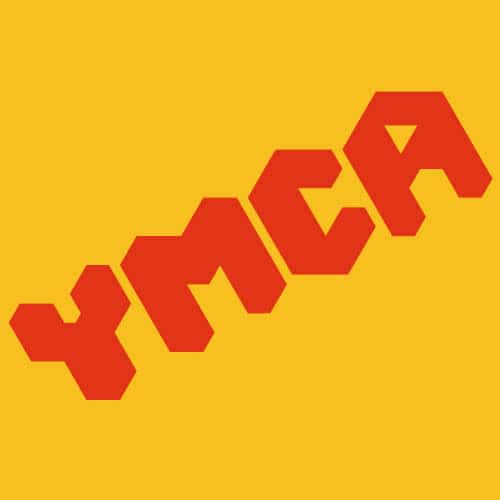 HR Officer (2 Years, Fixed-Term)
An exciting opportunity has arisen within our HR team for a HR Officer to join us on a 2 Years, Fixed-Term contract!
Job Title: HR Officer
Location: YMCA North Tyneside, Church Way, North Shields, NE29 0AB
Hours: 37.5 hours
Contract Type: 2 years, fixed-term
Salary (FTE): Up to £27'000 (depening on experience)
Who are we?
YMCA North Tyneside is a Voluntary Sector Organisation undertaking youth and community programme work in areas of North Tyneside, South Tyneside, and Teesdale. We are part of the worldwide YMCA movement, which started in London in 1844 has grown to become the world's largest and oldest youth movement.
Now, more than 175 years later, YMCA is operating in 119 countries, with 64 million people reached annually around the world. Guided by our Christian values, we believe everyone has potential, and we serve our communities so that all can hope, belong, contribute and thrive. 
Job Description
We're looking for a highly skilled HR Officer to join our team who will be responsible for managing every aspect of the employment process and lifecycle in a fully HR generalist role. You will support and work closely with all departments in a shared service role, assisting managers to understand and implement policies and procedures effectively.
You will be responsible for providing high-quality, timely and appropriate advice and support to managers and staff on all HR-related matters and will be responsible for ensuring the workforce is able to perform optimally, ensuring we have sufficient people recruited, retained, trained and supported to fulfil our goals, objectives and commitments. You will have experience managing and assisting in disciplinaries, grievances, performance management and more and will be passionate about HR, best practices and mentoring others.
We are looking for an ambitious, committed and passionate individual who is able to creatively problem solve when presented with a challenge, we want to be impressed by your character and see that you are approachable, person-centred and have a high level of understanding of the needs of people from diverse backgrounds. 
Responsibilities:
Manage, oversee and give counsel on all aspects of employee lifecycle and process, including employee relations issues such as grievances, disciplinaries, absence, and family leave. Managing cases with confidentiality, integrity, and professionalism

Understand the unique roles and responsibilities, strategic goals, and business plans of the organisation in order to provide a proactive and effective HR service which drives alignment with HR and People Strategy 

Devise a recruitment strategy and oversee its implementation, supporting the recruitment and selection process at all stages. Actively engaging with recruitment across the organisation by reviewing JD's, posting adverts and overseeing the hiring and onboarding process across all departments (including verification of right to work)

Champion a performance culture and continuously review productivity and employee development, making recommendations for improvements 

Develop, plan, organise and implement employee training and development programmes assisting in performance management processes 

Support the payroll process by liaising with finance, including timesheet submissions, new starters, leavers and changes (including the monitoring of age of staff to identify pay rate changes in line with NMW requirements) and monitor staff absences producing monthly sickness reports and ensuring staff get paid correctly and on time
To be successful, it is essential that you have a CIPD qualification (or relevant experience) and proven experience HR generalist role. You must have knowledge of best practices in relation to HR functions and a good understanding of employment law and legislation, equality and diversity and employee engagement. We are looking for an individual with a high level of attention to detail who is highly computer literate. We are keen to hear from those who are person-centred, with a 'can-do' attitude who are able to build and maintain confidentiality and trustworthy relationships.
In addition to joining a great charity and team, our colleagues benefit from: enhanced annual leave, your birthday off, access to a free and confidential Employee Assistance Programme, 24/7 GP Helpline, discount at our Cafe 1879 and Nursery, paid volunteering days and a free gym membership at our gym for you and a loved one.
If you're interested in this post and would like an informal chat, please contact us on 0191 2575434 and ask for Helen Noble, Head of Social Enterprise.
Closing date: Please apply ASAP without delay if you're interested as we will be interviewing as we go.
Interviews: if you are successful in your application, we are intending on holding interviews week commencing 16th October 2022.
To Apply: Please apply by providing a cover letter detailing why you believe you are suitable for the position and an up to date CV. Please follow the link below to our online application form which will also ask for a CV to be uploaded.
Online Application Form: https://form.jotformeu.com/ymcanorthtyneside/ymca-online-application-for-e
If you would like an informal chat please contact Helen Noble on helen.noble@ymcanorthtyneside.org
Please note: The health, wellbeing and safety of our colleagues is of paramount importance, with this in mind, we have refreshed our approach to recruitment.
YMCA North Tyneside is committed to eliminating discrimination and encouraging diversity amongst the workforce, we aim to be an equal opportunities employer and seek to create an inspiring and inclusive place to work. We welcome applications from all sections of the community and value inclusion and diversity, which we demonstrate through our activities, policies and working practices.
If you feel that this post is not for you but you are interested in working or gaining experience in a similar role please get in contact and the relevant member of staff will be happy to discuss current vacancy options, other zero hour agreements and Volunteering opportunities.
Other jobs at YMCA North Tyneside
Job Title: Advice, Support and Guidance Officer (Maternity Cover) Location: YMCA North Tyneside, Church Way, North Shields, NE29 0AB Hours: 37.5 hours Contract Type:  12 Month Fixed Term Hourly Rate of Pay: Up to £10.00   Who are we? YMCA North Tyneside is a Voluntary...
Why work for YMCA North Tyneside?
Competitive Salary
Subject to age and in line with National Minimum Wage and National Living Wage
Employer Assistance Programme
Access to a confidential Employer Assistance Programme (which includes a suite of Legal and Health Information)
GP Helpline
Access to 24hr GP Helpline
Café Discount
10% Discount at YMCA Café
Nursery Discount
10% Discount on Fees at YMCA Day Nursery
Gym Membership
Free unlimited Gym membership for YMCA Gym
Staff Development
A nurturing environment where staff are encouraged to learn and grow as individuals
Making a Difference
Be a part of an established organisation that helps transform the lives of young people
Patterdale Discount
Staff discount on short breaks in the Lake District at Patterdale Hall Estate
Please note, the post holders must be able to work flexibly depending on the needs of the business and must be available for occasional overtime.
If you're interested in this post and would like an informal chat, please contact us on 0191 2575434 and ask for Ian (Nursery Manager) or HR, both will be happy to arrange a time for you to discuss the role and expectations in further detail. We have various roles available so please get in touch to learn more about our fantastic opportunities to join our Nursery family!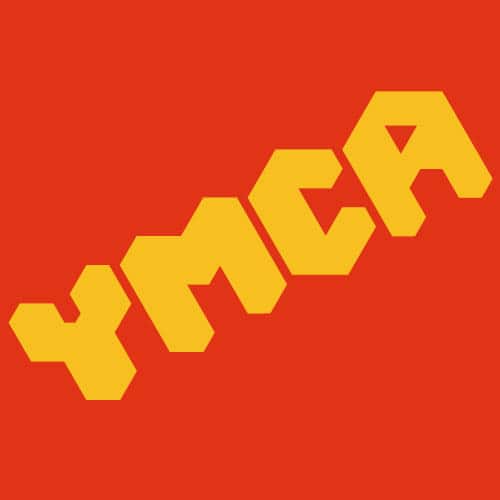 Please note: The health, wellbeing and safety of our colleagues and candidates during this challenging time is of paramount importance, with this in mind, we have refreshed our approach to recruitment.
All interviews will be fully compliant with Government guidance relating to social distancing. Upon starting a new role with us, we will ensure you are equipped with the tools and technologies which will enable you to do your best work remotely when required. Our longer-term focus remains on a culture of flexibility and encouraging colleagues to maintain a healthy work-life balance through flexible working arrangements.