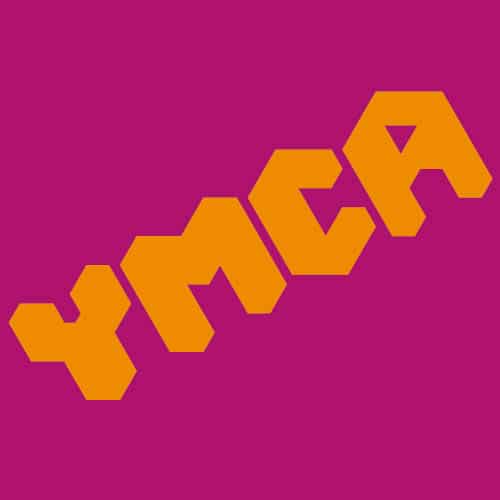 Nursery Room Lead/ SENCO Lead, North Shields
An exciting opportunity has arisen within our Nursery team for a Nursery Room Lead/ SENCO Lead to join us.
WORKING HOURS: 37.5 hours per week, Monday – Friday
CONTRACT: Permenant
SALARY: £10.08 ph / £19,656 per annum
QUESTIONS: Please email nursery@ymcnorthtyneside.org
CLOSING DATE: Please apply ASAP without delay if you're interested as we may close the advert early if we receive a lot of applications.
About YMCA North Tyneside
Located 20 minutes by Metro from Newcastle, YMCA North Tyneside, based in North Shields, is a Voluntary Sector Organisation undertaking youth and community programme work in areas of North Tyneside, South Tyneside, and Teesdale. We are part of the worldwide YMCA movement, which started in London in 1844 and now has grown to become the world's largest and oldest youth movement. Now more 175 years later YMCA is operating in 119 countries, with 64 million people reached annually around the world.
Overview of Role
In this role, you will be working 2 days a week as a Room Lead where you will manage the room and be proactive in mentoring and leading nursery practitioners based in your room. The other 3 days of your week will be spent working as our SENCO lead, helping us to promote an ethos of inclusive practice and approach to children with additional needs.
We are looking for someone with the passion to ensure children have the very best start in life, something our team at YMCA Day Nursery should be the case for every child placed in our care.
Main Duties & Responsibilities (Room Lead)
To be proactive in mentoring and leading nursery practitioners based in your room. 

To implement the settings policy and procedures and ensure through support and engagement of staff there is sound knowledge and understanding by all staff. 

To take responsibility for the daily supervision of students and visitors to the nursery. 

To act as a mentor to new staff ensuring a full induction process is adhered to. 

To ensure that all children are treated as individuals and that this is supported through the approach to planning and requirements of the EYFS.

To ensure that any identified development needs are raised with the Management team.

Work alongside the manager/deputy to oversee planning and children's developmental records and ensure that they reflect their individual progress and are kept to a high standard and up to date. 

Ensure that the child/family settling in period is well managed for all children, ensuring communication with parents/carers is open and transparent. 

To ensure effective communication with staff and families through participation in staff meetings, parents' evenings and any further events held by the nursery or YMCA North Tyneside. 

Deal with any parent/carer issues or concerns in a timely manner, escalating any issues to the nursery management. 

Ensure staff work effectively as key workers and monitor children's learning journeys.

Check premises daily ensuring a safe and secure environment for staff and children. To remove or action any potential hazards.  
Main Duties & Responsibilities (SENCO Lead)
Promote an ethos of inclusive practice within the setting

Support staff to uphold the setting ethos and approach to children with additional needs

Support setting manager/leader to ensure the setting provides inclusive EY provision

Ensure early identification and intervention is implemented across the nursery

Talk to, advise and support practitioners who are concerned about a child.

Ensure that relevant background information about individual children is collected, recorded and updated and that all written records are completed

Support staff to do additional observation and assessment of children's learning and development and ensure differentiated planning to meet that child's needs.  Support key people to identify smart targets and implement interventions.

Support key person to complete Individual Education Plans (IEP's) in partnership with parents

Complete additional paperwork and referral forms supported by key person

Ensure that all practitioners work closely with parents/carers at all stages

Liaise with other professionals, including those from outside agencies

Arrange reviews meetings with parents and other professionals

Work closely with manager to ensure the environment is tailored to the children's individual needs

Follow all confidentiality and data protection right
Qualification Requirement
Level 3 childcare qualification – NNEB, BTEC, NVQ, CACHE or similar
Other jobs at YMCA North Tyneside
LOCATION: YMCA North Tyneside, primarily North Shields WORKING HOURS: 22.5 hours per week JOB TYPE: Fixed-term for 10 months SALARY: £9.60 per hour QUESTIONS: ​Please email hr@ymcanorthtyneside.org To be successful, it is essential that you have relevant experience as...
Why work for YMCA North Tyneside?
Competitive Salary
subject to age in line with national living wage
Life assurance
2 x annual salary
Pension
Group pension contribution scheme.
Employer Assistance Programme
Access to Employer Assistance Programme (suite of legal and health information)
GP Helpline
Access to 24hr GP Helpline
Generous Holidays
Generous Holidays (5 weeks plus bank holidays)
Birthdays
Your birthday off if on a normal working day
Café Discount
20% Discount at YMCA Café
Nursery Discount
10% Discount on Fees at YMCA Day Nursery
Volunteer Days
Paid Volunteering Days
Location
Centrally located in the heart of North Shields
Staff Development
A nurturing environment where staff are encouraged to learn and grow as individuals
Gym Membership
Free membership to YMCA Gym for you and a family member
Making a Difference
Be a part of an established organisation that helps transform the lives of young people
Patterdale Discount
Staff discount on short breaks in the Lake District at Patterdale Hall Estate
If you think you have what it takes to effectively support the vision, objectives, and priorities of the organisation then we want to hear from you!