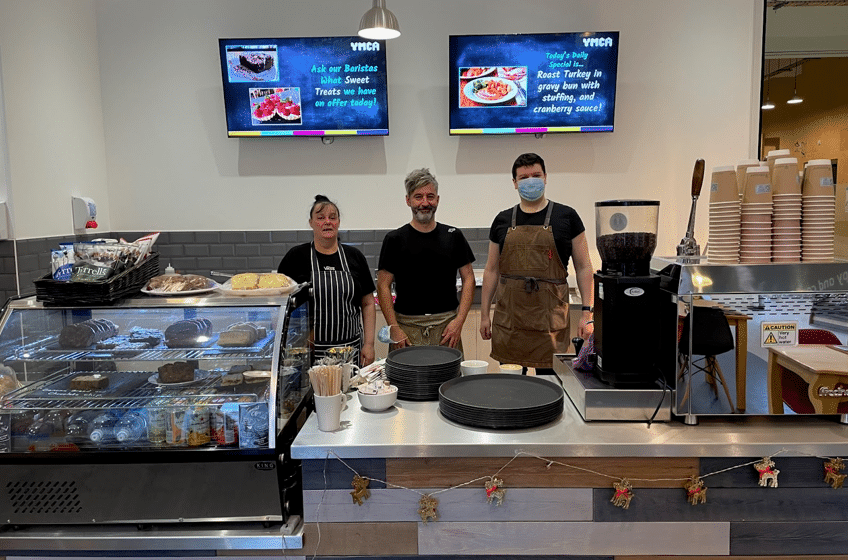 Christmas Victorian Market
A Merry Success This weekend saw the first Christmas Victorian Market in North Shields since 2019. Our Café team were keen to be open on the weekend of the Victorian Market so we could show off our homemade food and barista coffee. What a weekend it was, we all enjoyed chatting to the lovely folk who stopped and popped in for some refreshments. We could not have delivered the weekend without the support of our staff, our partners at North Tyneside Council (who kindly volunteered their time prepping and cooking hundreds of gorgeous Turkey, Stuffing and Cranberry Sandwiches, Pigs in Blankets and Roasties) and of course the volunteers who so kindly gave up their time to support us - thank you one and all!
If you haven't already seen it, our cafe's Christmas window was announced as a finalist in the North Tyneside Business Forum's Christmas Cheer Competition!
After a week of voting on social media, it was neck and neck between our entry and the entry of fellow local business Bow It Up, who eventually claimed the win. We may not have won but it has been lovely to see the smiles on children's faces as they passed by our window this month, and it has certainly solidified our want to do it all bigger and better next Christmas!
All in all, the weekend was a great success with lots of praise from customers on the quality and value of our homemade food, and barista coffee. Merry Christmas and best wishes for the New Year from the YMCA café team!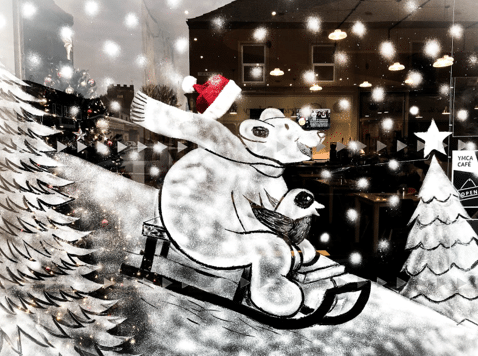 Since moving onto Bedford Street in North Shields earlier this year, the generosity of the team at Featonby's has helped YMCA North Tyneside refurbish and re-equip numerous flats for homeless young people at little or no cost. Donations generally include good quality...
read more