Get sponsored to sleep rough so others don't have to!
Join YMCA North Tyneside for our annual sleep out! On Friday the 18th of October we will be sleeping rough on the streets of North Shields, coming together to tackle the growing issue of youth homelessness and to raise money to support the valuable work we do!
Bring your friends, your sleeping bag and help us provide a much needed safe and stable home for a young and vulnerable person.
This year our Sleep Easy event will take place at St Cuthbert's Church on Albion Road in North Shields.
We recommend you come prepared to sleep on ground that may be damp – we would highly recommend a waterproof Bivvy Bag, some old carpet and some tarpaulin.
Wendy Dunn, from Norham High School, who raised an amazing £395 at the Sleep Easy 2017 event said,
"It was a very rewarding experience. I could never have imagined I knew how homeless people might feel, but I know how scared I was and I had people looking after me through the night! I will definitely do it again next year, it is a worthy cause and we should all sleep rough once in are lives to appreciate what we have."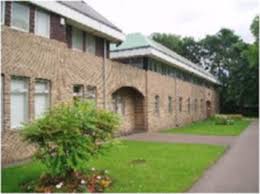 One night can make a lifetime of difference.
See what previous participants have to say:
Gavin Stewart, from JGS Consulting
"It hit home how vulnerable sleeping rough must be. Not being able to settle through the night, wondering as to whether your only possessions are going to be safe, whilst also trying to keep yourself protected from the elements of the weather and other people around you. It was a humbling experience, but very well organised and a great atmosphere. It was a pleasure to be part of Sleep Easy 2017, to raise money for a very worth cause and to have a fantastic and thought provoking shared experience."
Participants Information
Here you can find all of the tools you need to get started with your fundraising!