In a remarkable display of environmental stewardship, our team of 31 dedicated volunteers embarked on a mammoth mission over the past 12 months to restore the natural beauty of our Patterdale Estate in the breathtaking Lake District. Through their tireless efforts, over 1100 trees were planted across our Deer Howe and Peppercorn plantations with another 120 trees planted as far as Eagles Nest, marking a significant step towards revitalizing the local ecosystem. 
The affinity and connection these volunteers have with The Patterdale Estate is reflected by the energy, care, passion and continued commitment they give us. The coffee breaks, cakes, bakes and cheese swirls that help support these efforts and bring volunteers and staff members together for such projects are invaluable to the running of our site. Volunteers come to us for a number of reasons, predominantly for mental health reasons and to "give back" to an area and a place that has benefited them in the past. 
Our long-serving volunteer Ken McDonald brings a wealth of experience and equipment but most importantly,  he selflessly donates his time and skills to the Estate. We estimate Ken gives us a minimum of 312 hours a year, working on everything from tree care to bracken bashing to wall rebuilding and developing our Deer How site. He is also a very skilled craftsman who has produced a number of items we have sold that contribute funds to our tree-planting conservation projects.
The planting of over 1100 trees across our estate, is a crucial step in restoring and enhancing biodiversity in the area. Trees provide vital habitats for countless species, serving as homes, nesting sites, and sources of food. By diversifying the forest landscape, we create a healthier ecosystem that supports a wide range of flora and fauna, contributing to the overall balance and resilience of the local environment.
Trees are nature's carbon sinks, playing a pivotal role in mitigating climate change. Through the process of photosynthesis, trees absorb carbon dioxide from the atmosphere and store it as carbon in their trunks, branches, and roots. Trees help prevent soil erosion by stabilizing the ground with their roots and acting as a barrier against wind and water. By planting trees in Ullswater's forest estates, we are safeguarding the soil from erosion, preserving its fertility, and ensuring the long-term sustainability of the region's ecosystem.
The efforts of our dedicated team of 31 volunteers in planting over 1100 trees in The Patterdale Estate are nothing short of remarkable. Through their commitment, they have not only rejuvenated the natural beauty of the Lake District but have also made a significant impact on the environment. From enhancing biodiversity and carbon sequestration to soil conservation and water quality improvement, the benefits of this reforestation project are far-reaching and invaluable. Together, we can continue to restore and protect the wonders of nature for generations to come.
Are you interested in volunteering opportunities at The Patterdale Estate?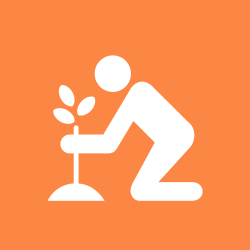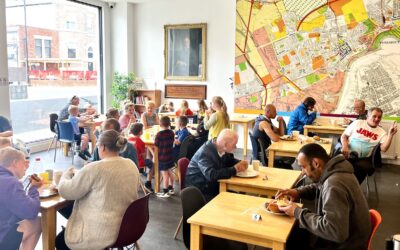 Our Community Meals are a comfy, warm, fully inclusive, safe non-judgemental space for everyone to access a hot meal, all while  tackling  social isolation, and ensuring our locals feel like they belong to their community. We have many regular attendees, but one...
read more