Supported Accommodation
YMCA North Tyneside provides a safe environment where vulnerable young people learn to thrive as individuals.
Donate Today
Read Our Case Study
More Than A Home
A number of programmes have been successfully introduced to young people residing in YMCA North Tyneside supported accommodation, to help them learn and develop new skills in different environments.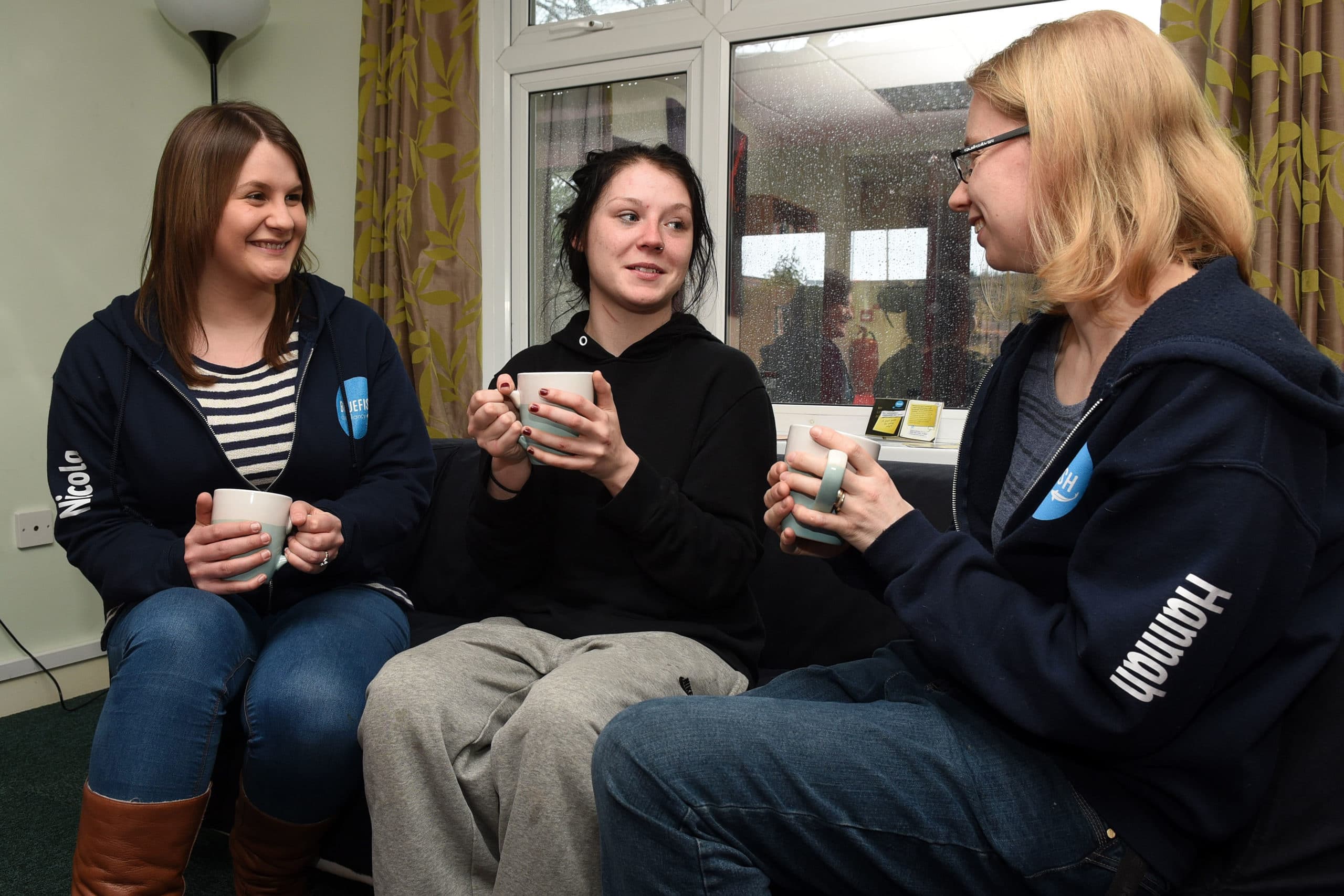 This organisation develop employability skills using a balance of academic and practical learning to engage with people who struggle to learn solely through classroom learning.
Youth Homeless North East
A close partnership providing an outlet for young people to voice their opinions. One young person visited the Houses of Parliament to discuss homelessness and mental health issues.
University Research Group
Young people work with Newcastle University Ph.D. researchers; providing invaluable feedback on surveys, helping them with important research.
A social enterprise encouraging young people to participate in a seafood catering training programme, educating them on preparing and cooking seafood; making the most of fantastic fresh fish available from North Shields Fish Quay.
A group of 16 and 17 year olds had the opportunity to visit London where they had jam-packed days of sight-seeing and exploring a life outside of the North East… all expenses paid!
Young people visited a working farm in Liverpool where they learnt about biodiversity, sustainable living and reducing their carbon footprint.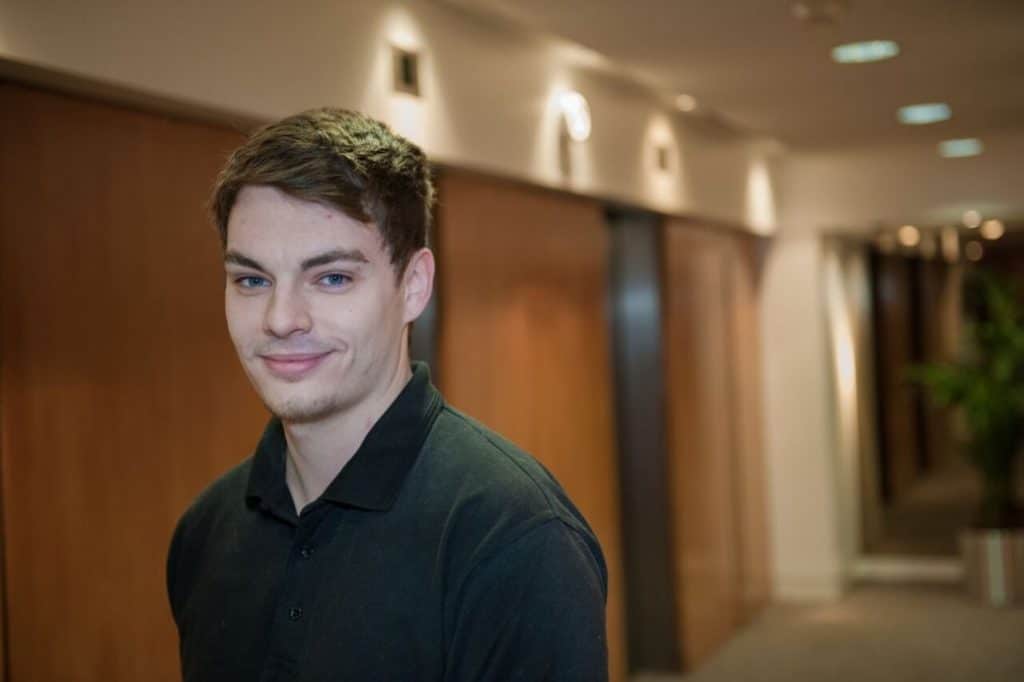 Adam first came to YMCA North Tyneside after finishing 6th form college where he studied Business, IT and Textiles.
"University just wasn't going to be for me. The pressure of achieving, working to a deadline and generally being in that high-pressure environment just isn't good for me. I love making clothes, things that I can actually wear so I needed to find a way of making that happen without the stress."
Adam is quite open about his ongoing challenges with his mental health. He has suffered from anxiety and depression for a number of years, so the pressure of finding a job was always going to be complex for him.
He approached the Job Centre who put him in touch with his 'work coach'. After only a short time he was pointed in the direction of YMCA North Tyneside's Hospitality, Catering and Food Hygiene course.
Adam didn't know much about it but went along with the intention of 'keeping himself busy' and learning some new skills until he found a job.
He spent the first three weeks with the course leader in the classroom and kitchen but it wasn't until the second half of the course that he truly found his feet.
Adam explained,
"As soon as I got down onto the café floor and was able to put everything I had learned into practice it felt great. Being around the customers and other staff, being able to learn as I went really showed me that this was more than just something to bide my time doing. The more I was doing, the more I learned, the more my confidence grew."
Finding a job was proving difficult and Adam felt at home in YMCA Café, so rather than leave when his course ended he decided to stay on and volunteer his time. It meant he was able to continue honing his coffee making and customer service skills.
After a few weeks of job searching and volunteering, things began to look up.
"I had heard through a friend that they were looking for full-time staff at a local coffee shop, so I grabbed the opportunity and handed in my CV. I was invited back for an interview the very same day! Being the only one applying who had coffee-making experience set me apart from the other applicants I think. The training and volunteering had given me skills that helped me get a trial shift.
With a smile, Adam added,
"I have been working for the coffee shop for over three months now and I rarely make a bad cup of anything! I love making coffee that people enjoy. I'm looking forward to the potential career advancement."
Adam has managed to save over £440 which has paid for brand new sewing machine and overlocker. He has big plans to put his textiles skills to good use and continue making individual pieces of clothing.
*at Adam's request we have used an actor in this photograph.