YMCA North Tyneside was founded in 1879 and was originally known as The Borough of Tynemouth YMCA.
After an inaugural meeting on 7 June 1879 there followed weekly meetings in the Sons of Temperance Hall, Norfolk Street, North Shields.
The YMCA grew in popularity. Within a year larger premises were needed. Meetings were moved to 53 Tyne Street and in 1897 to 51 Camden Street. In 1920 the YMCA moved to a building in Bedford Street (which is still owned by the YMCA) where it remained until 1938. The present building is on Church Way in North Shields. Today we are known as YMCA North Tyneside.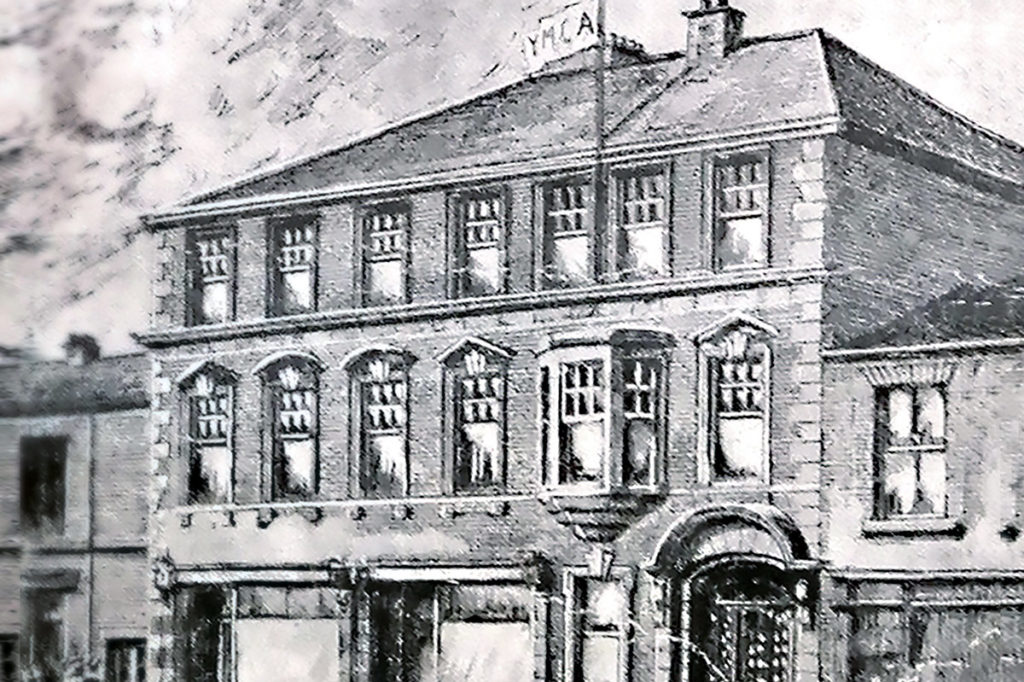 1844
YMCA was founded on 6th of June by George Williams – a 22-year-old draper living in London. Concerned about the welfare of his fellow workers he started a prayer and Bible study group. This soon grew and attracted men from across London.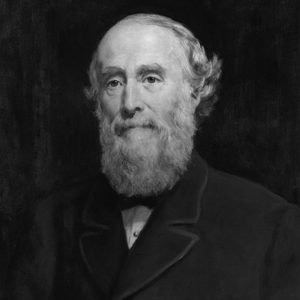 1844 - 1849
YMCA begins to address other concerns of young men working in the cities. Public lectures and education classes are developed. Reading rooms and refreshment areas help young men to adjust to urban life.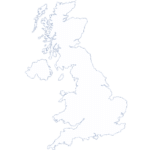 1845
YMCA spreads outside london and branches are set up in Manchester and leeds. 1851
Following links made at the great exhibition in London, YMCA spreads across the globe and YMCAs are established in the USA and Canada. 7 years after it was established a YMCA was formed in Boston, USA.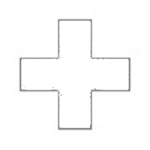 1855
The idea of creating a global organisation is pioneered by Henry Dunant, who would later go on to found the international committee of the Red Cross. He convinced the YMCA Paris to organise the first YMCA 'World Conference' in which 9 countries were represented. The conference produces 'Paris Basis' – an agreement about the aims of the YMCA. It also sees the launch of an international committee and headquarters which will become the world alliance of YMCAs 1873
The first YMCA Holiday Centre is established on the Isle of White. Their huge popularity led to another 25 centres being opened. Billy Butlin later adapted the idea by creating purpose-built holiday camps.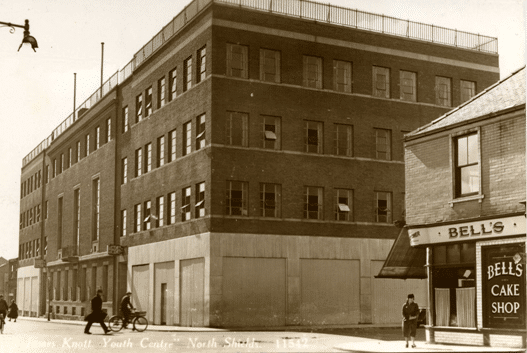 1879
YMCA North Tyneside was founded.
It was originally known as The Borough Of Tynemouth YMCA meeting at the Sons of Temperance Hall in Norfolk Street.
YMCA of the USA opens its first gym.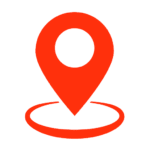 1880
YMCA moves to 53 Tyne Street in North Shields.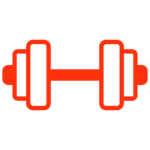 1881
The British YMCA incorporates personal fitness into its programmes and opens its first gym.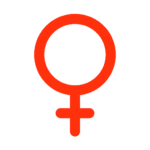 1886
YMCA Buffalo in New York, USA hires movement's first female employee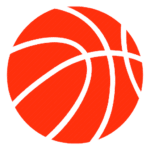 1891
Dr James Naismith invented basketball at YMCA Springfield in Massachusetts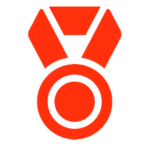 1894
On the 50th anniversary of the YMCA, George Williams receives a knighthood from Queen Victoria.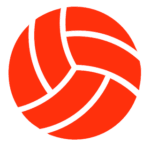 1895
William G. Morgan invents volleyball at the YMCA of Greater Holyoke in Massachusetts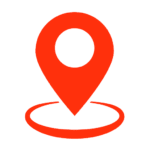 1897
YMCA North Tyneside moves to 51 Camden Street in North Shields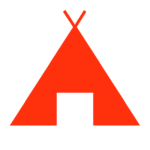 1899
Refreshments tents are provided for the troops during the Boer War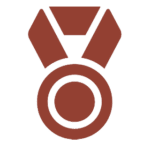 1901
Henry Dunant wins the first Nobel Peace Prize for his role in founding the Red Cross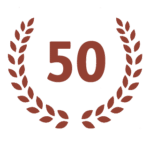 1905
The World Alliance of YMCAs celebrates its 50th anniversary. There are now YMCAs in 45 countries with a global membership of over 707,000.
George Williams dies at the age of 83 and is laid to rest in the crypt at St Paul's Cathedral.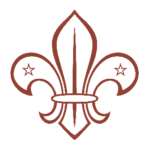 1908
The YMCA was an early influence on Scouting and the first Scout troops meet in the Birkenhead and Nottingham YMCA buildings.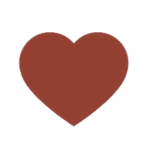 1910
Father's Day is introduced at YMCA Spokane in Washington, USA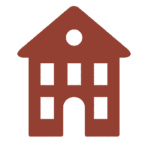 1912
The first purpose built hostels are opened in Cardiff and London.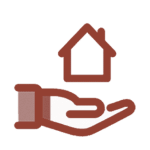 1913
Successful financial campaign to build new YMCA premises in Bedford Street. This is known as Bedford Hall and opened days before the start of the First World War.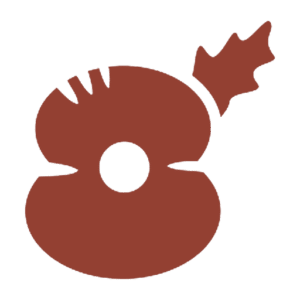 1914 – 1918
During the First World War, the YMCA supports the troops. YMCA huts provide soldiers with food and a place to rest on the frontline or at home in military camps and railway stations.
The YMCA embarks on a massive education programme for soldiers, which eventually becomes the Army Education Corps.
The red poppy is introduced by an American YMCA worker which goes on to become a worldwide symbol of remembrance for those lost in the World Wars.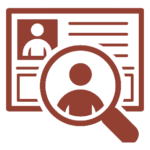 1916 – 1927
A YMCA employment department is set up in England to deal with unemployment. It finds jobs for 38,000 ex-servicemen.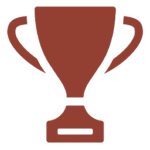 1920
YMCA is presented with the Olympic Cup for its contribution to sport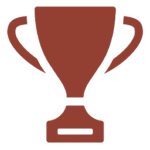 1929
YMCA is presented its second Olympic Cup for its commitment to the growth of the Olympic Games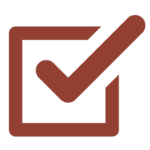 1932
The YMCA sets up the 'British Boys for British Farms' initiative, which benefits 25,000 young people.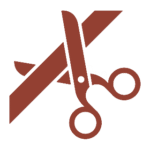 1939
The Sir James Knott Youth Centre on Church Way is opened by King George VI and Queen Mary. The centre is the headquarters for boys and girls youth organisations in the borough – a revolutionary concept at the time.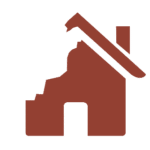 1941
Bedford Street suffers bomb damage in April. Buildings opposite the YMCA are completely destroyed. The YMCA suffers damage to windows.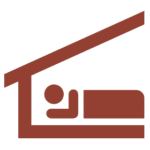 1945
During the Second World War, the YMCA introduces mobile canteens, bringing refreshments to the troops. It also supports displaced people, refugees and prisoners of war. In North Shields troops are housed, feed and serviced at the YMCA centre in Bedford Street.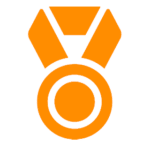 1946
John R. Mott was awarded the Nobel Peace Prize for YMCA's humanitarian efforts around the world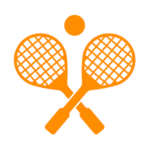 1949
Joe Sobek invents racquetball at YMCA Greenwich in Connecticut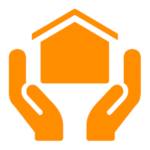 1950
Rowland Lishman purchases the Patterdale Estate and gift this to the YMCA in 1951.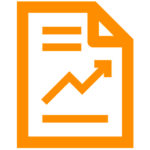 1959
The British Government publishes the Albermarle report about the need for better leisure facilities for teenagers. This results in many YMCAs beginning youth clubs to promote young people's personal development.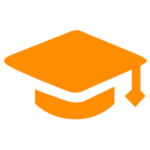 1970
YMCA George Williams College is established in London, providing training programmes for professional youth workers. Today, the college is one of the leading trainers in informal education.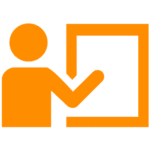 1970s
During the 1970s, the YMCA increases its emphasis on young people most in need, focusing on homelessness and unemployment.
YMCA Training for Life is launched, in response to high unemployment among young people. This results in the creation of YMCA Training – one of the UK's leading vocational training organisations. YMCA Training has supported over a million people to date.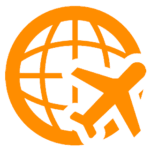 1984
Y Care International, the overseas development agency of the YMCA in the UK and Ireland is established. Today it supports projects for vulnerable young people in over 20 countries worldwide.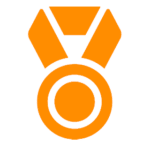 1993
Jerusalem International YMCA was nominated for a Nobel Peace Prize for its work promoting peace in the Middle East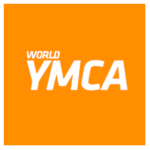 1996
World YMCA joins five other youth development NGOs in Europe known as the "Big 6"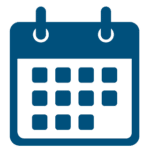 2003
YMCA North Tyneside created with the merger of North Shields and Whitley Bay YMCAs.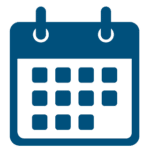 2010
Whitley Bay YMCA buildings sold.
Ambitious plans to develop the Spanish City into a centre offering adventurous sports were dashed by the Council.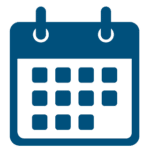 2011
Global Change Agents programme begins as a leadership training platform for young people at YMCAs around the world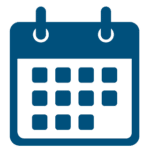 2014
YMCA North Tyneside starts work to become a registered provider of social housing. This leads to the construction of 18 flats which are named St James Knott House incorporating a third of the Church Way building.
Community House in Milton Terrace is established.
3 emergency bed spaces are added in 2016.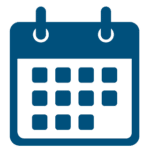 2016
YMCA North Tyneside embarks on major gym upgrade, conference facilities upgrade and establishment of training kitchen.
Provide management support to YMCA Teesdale.
David Hodgson, treasurer is made an MBE.
YMCA re-establishes its work with refugees originally started during WWII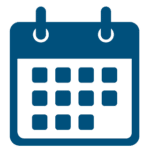 2017
Complete purchase of former HSBC bank in June, to turn into YMCA nursery.
Skate park is decommissioned and space turned into new entrance, reception and cafe. This opens on the 21st June.
Board task and finish group starts work on possible merger with YMCA Teesdale.
CAB vacates Bedford Street offices, these become new corporate offices.
A further 6 flats are added to St James Knott House, utilising the top floor of the Church Way building.
Start partnership of West Percy Street move on accommodation.
Finalists for YMCA of the Year and Young Leader in the 2017 YMCA Youth Matters Award.
Granted a Weston Charity Award and work with Pilotlight who are suggesting ways to develop the organisation.
Patterdale estate starts creating a business plan to add new accommodation at the site.
First African secretary general and first female president elected at YMCA World Council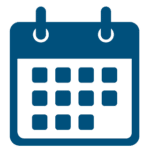 2018
The day nursery opens for young people.
YMCA Teesdale becomes part of the YMCA North Tyneside family.
In the North East Charity Awards, YMCA receives the award for Social Enterprise of the year.
In December YMCA North Tyneside receives the Freedom of the Borough of North Tyneside.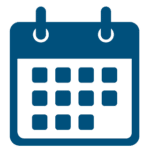 2019
YMCA celebrates its 175th Anniversary.
Governance Awards
YMCA now has over 58 million members in 119 countries worldwide. Since it was established, YMCA has adapted to the changing needs of young people.
Today it works with young men and women regardless of race, religion or culture. In every corner of the world, YMCA is helping young people to build a future.
YMCA North Tyneside today.
Across England and Wales, we operate as a federation with 116 local YMCAs that work to support young people in their communities.
YMCAs share a common goal to create a supportive, inclusive and energising communities where young people can truly belong, contribute and thrive.
We operate in almost 740 different communities across England and Wales impacting upon the lives of more than 630,000 people every year.
The work we do every day to support young people is made to happen by nearly 7,000 members of staff and more than 5,100 volunteers.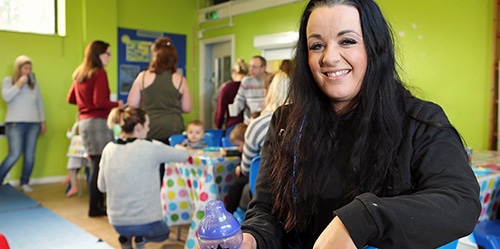 Support & Advice
YMCA provides support and advice to more than 105,000 people every year.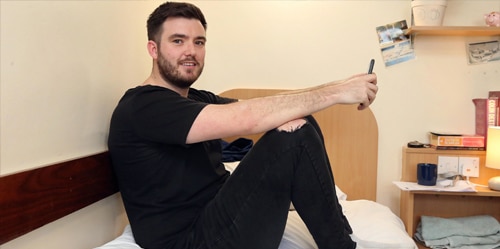 Accommodation
YMCA offers more than 9,100 beds, it provides a home to more than 18,000 people experiencing homelessness each year, making us the largest voluntary sector provider of supported housing for young people in England and Wales.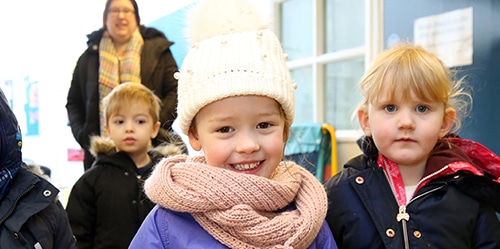 Family Work
YMCA supports more than 230,000 children, young people and parents every year through our family work.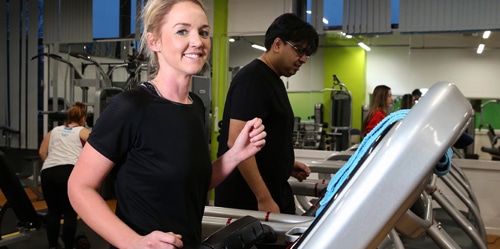 Health & Wellbeing
YMCA provides more than 270 health and wellbeing facilities, engaging more than 125,000 people each year.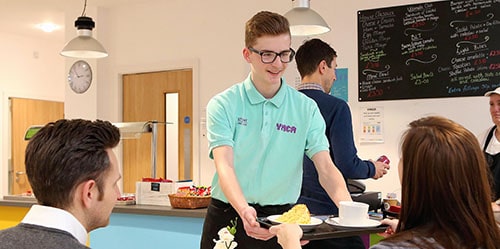 Training & Education
YMCA enables almost 68,000 people every year to engage in education and training.