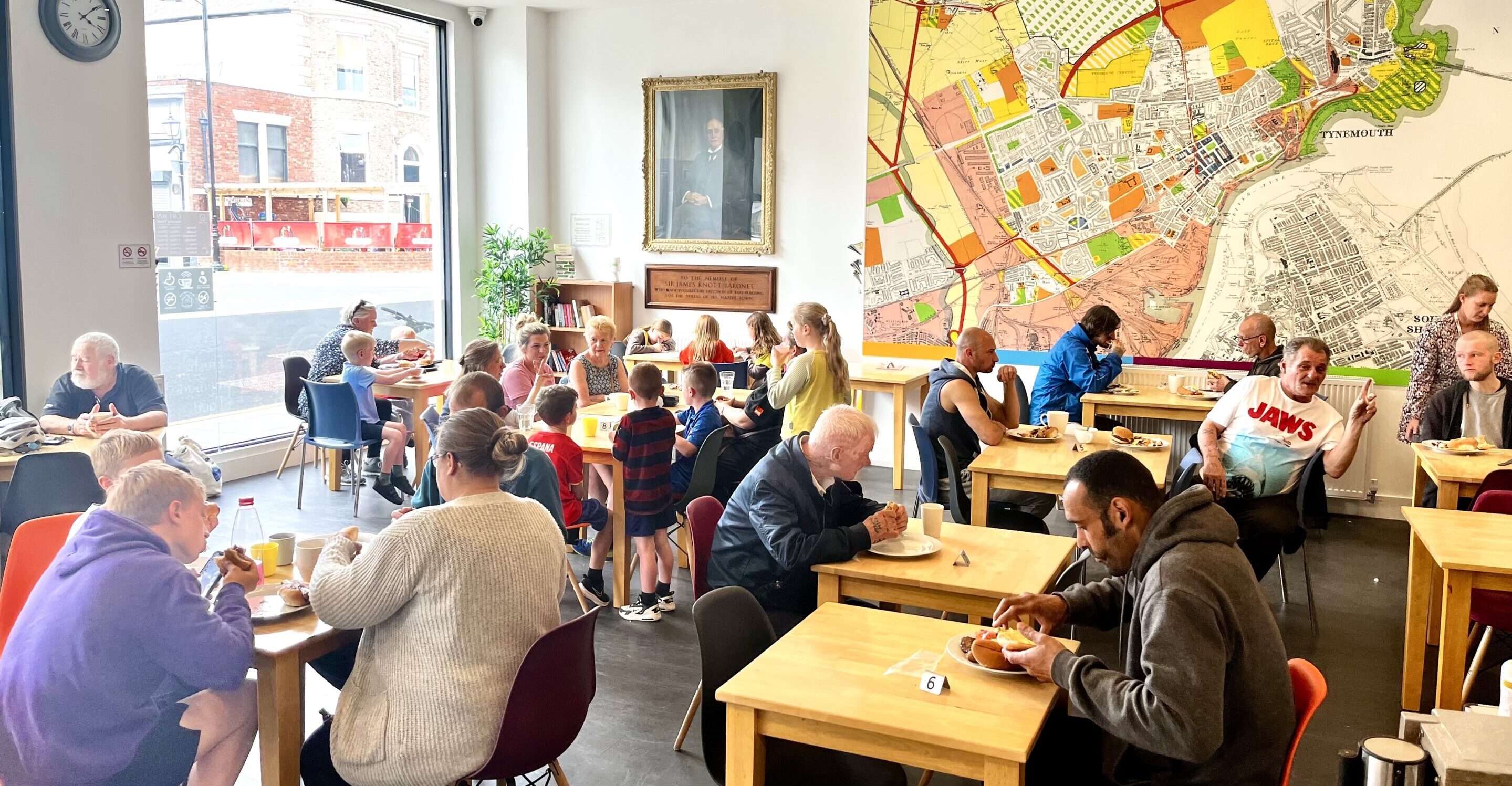 Held on Wednesdays, 4pm-5.30pm in Cafe 1879, our Community Meals are available to everyone regardless of their circumstances. With the occasional guest restaurants and activities for the children, the meals have a brilliant atmosphere, all made possible by generous donations from local businesses.
Upcoming Dates:
6th September
20th September
4th October
18th October
1st November
8th November
15th November
22nd November
29th November
New Prospects
Donation Genie
Perspective
Cargo
Happiness Company
Newcastle Building Society
Venture Zero
Central Employment
Ayuda Agency
Tynemouth Coffee Co.
E Turnbull & Son
Keel Row Books
Clifford Chance
Darren Perrson Funeral Services
Just Italy Cafe
Anna Leigh Vocal Studios
WORR
Flashouse Brewery
Got a question? Let us know below!