With a gift in your will…
You could change the course of a young person's life – bringing them out of hopelessness and despair, and giving them the chance of a better future.
With a gift in your Will, you can welcome a young person onto YMCA's family. You'll give them a safe place to say, emotional support to get over what they've been through, and the training they need to build a bright future for themselves.
Decide on an Executor
Decide on executors for your Will who will ensure your wishes are respected, and name them in your Will.
Value Your Estate
Calculate your estate's value, taking into account the value of any property and investments, as well as any debts.
Make a List
List the people and other contacts you would like to remember in your Will, including your family & favourite charities.
Draw Up a Will
Book an appointment with a solicitor to draw up your Will. We can make some recommendations on solicitors should you wish.
Keep in a Safe Place
Keep your Will in a safe place where your executors know where to find it. You can also ask your solicitor to look after it.        
Share Your Intentions
Please share your intentions with us. We'd like to thank you properly and to invite you to events that show you the work you support.
An extraordinary gift, an extraordinary legacy
Read about how one mans vision and generosity provided an amazing countryside getaway, as well as creating a significant annual surplus which is gifted to YMCA to underpin their work with the most vulnerable and disadvantaged young people in the North East.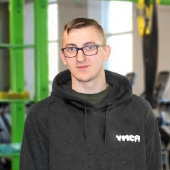 "I have all the support from YMCA housing and GYM staff and I'm finally heading in the right direction. I now have a much healthier relationship with my family. YMCA is very good and without it I don't know where I would be or what path I would have taken."
Nick, supported by YMCA North Tyneside.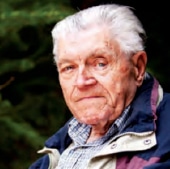 "I first encountered YMCA during the War. I will never forget the effort they made to ease the lives of young soldiers like me. I don't know how we would have got through those difficult times without their spiritual support."
Angus Williams, World War II veteran.
1844
YMCA started in London. It begins to address the problems faced by young men living in cities – offering prayer and bible studies, lectures and education services to help them succeed in urban life.
1879
YMCA North Tyneside was founded -known then as The Borough of Tynemouth YMCA
1881
YMCA's first gyms open, encouraging young people to get involved in personal fitness and wellbeing
1891
An American YMCA invents basketball!
1908
YMCA is instrumental in the setting up of the Scouting Movement
1912
YMCA's first purpose built hostels and opened.
1914 - 1918
Throughout the Great War, YMCA supports troops with food and shelter. A YMCA worker introduces the red poppy of remembrance.
1916 - 1927
YMCA finds jobs for 38,000 ex-servicemen
1938
YMCA opens Sir James Knott House Youth Centre in North Shields to serve the young people of North Tyneside.
1945
YMCA introduces mobile canteens, supporting displaced people, refugees and prisoners of war.
1960's
YMCA opens youth clubs to support the development of young people.
1970's
YMCA North Tyneside focuses on homelessness and unemployment amongst young people.
1984
Y Care International is launched to support vulnerable children and young people in 20 developing countries worldwide.
2015 - 2020
YMCA North Tyneside opens 30 units of accommodation for vulnerable young people, as well as a Nursery for 0 – 5 year olds.
Today
YMCA is a worldwide organisation with 45 million members across hundreds of countries. It serves children and young people regardless of their race, religion or culture, helping them build a better future.
Present Day
We are working hard to provide more homes for homeless young people in the North East. We're aiming to triple our units of accommodation to 100 by 2025.
We plan to double the number of children we support in our North Shields Nursery.
And we hope to make a bigger impact on the lives of young people through local youth groups, street-based interventions and mental wellbeing support services.
Thousands of children and young people have benefited from the work of YMCA North Tyneside over the last 145 years.
Thousands more will get a better chance at life because of what YMCA will achieve in the future.