YMCA North Tyneside is a charity that has been dedicated to strengthening people in our local community since 1879.
YMCA enables people to develop their full potential in mind, body, and spirit. Inspired by, and faithful to, our Christian values, we create supportive, inclusive and energising communities, where young people can truly belong, contribute and thrive.
As we all batten down for the third lockdown, YMCA North Tyneside is busy helping the local community through a number of ongoing projects happening all across the North East of England.
From youth workers hitting the streets to gym staff coming to a screen near you. find out what's happening right now across the organisation.
Young people in training & education
YOUNG PEOPLE IN YOUTH ACTIVITIES
Children growing in our nursery
Young people using our gym FACILITIES
YOUNG PEOPLE IN SUPPORTED HOUSING
YMCA is a local charity dedicated to helping transform the lives of vulnerable young people throughout North Tyneside. We do this by providing a number of services for the public which helps us sustain our charitable outcomes. We currently house 36 young people in our supported accommodation and provide ongoing education and training to help them learn new skills and thrive as individuals.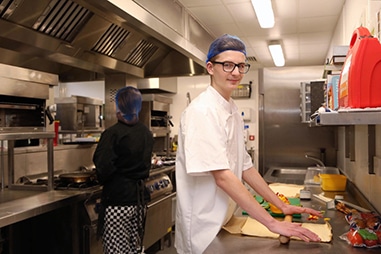 Our various programmes provide pre-employability activities and routes to employment for people of all ages who are looking to enhance their employment opportunities.