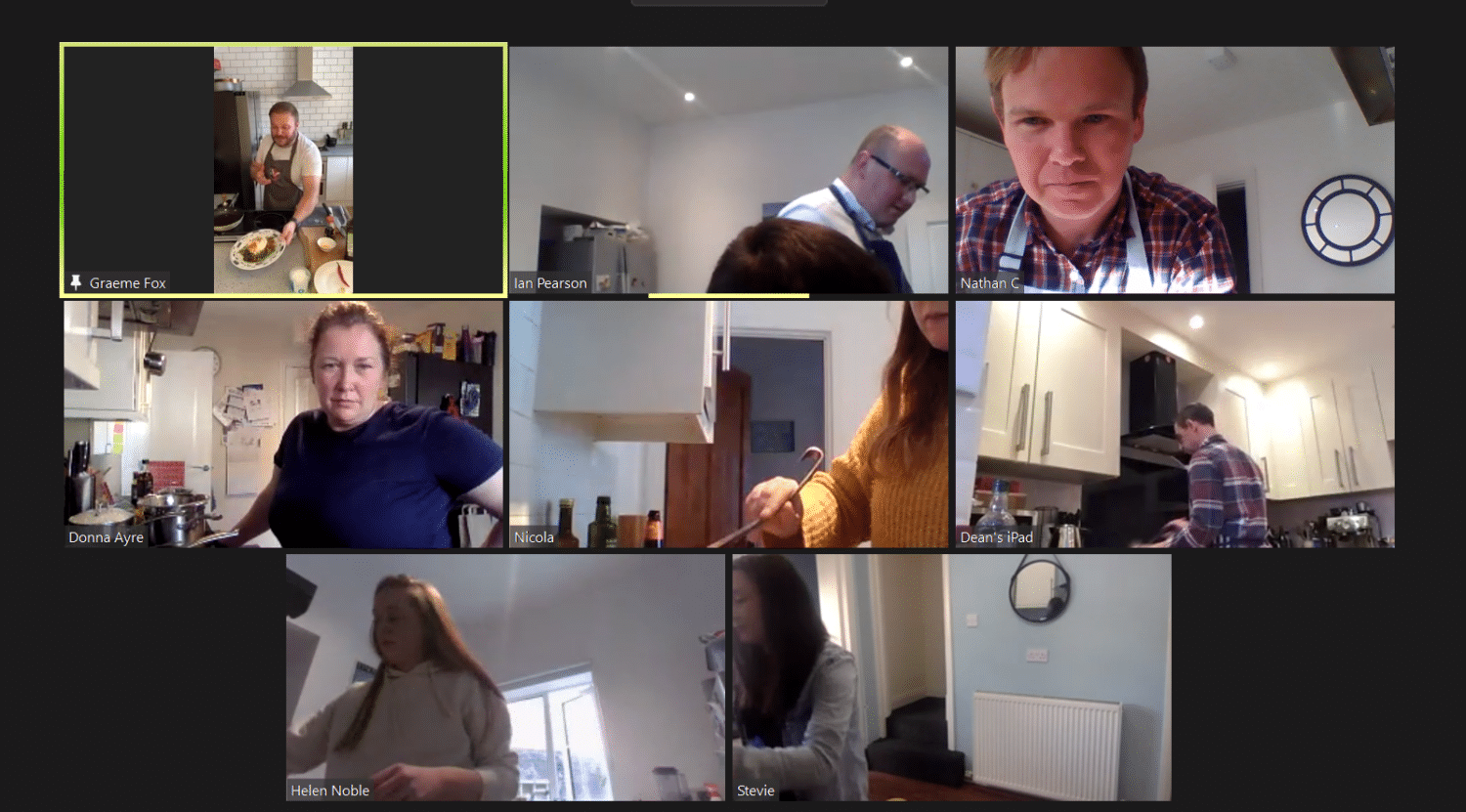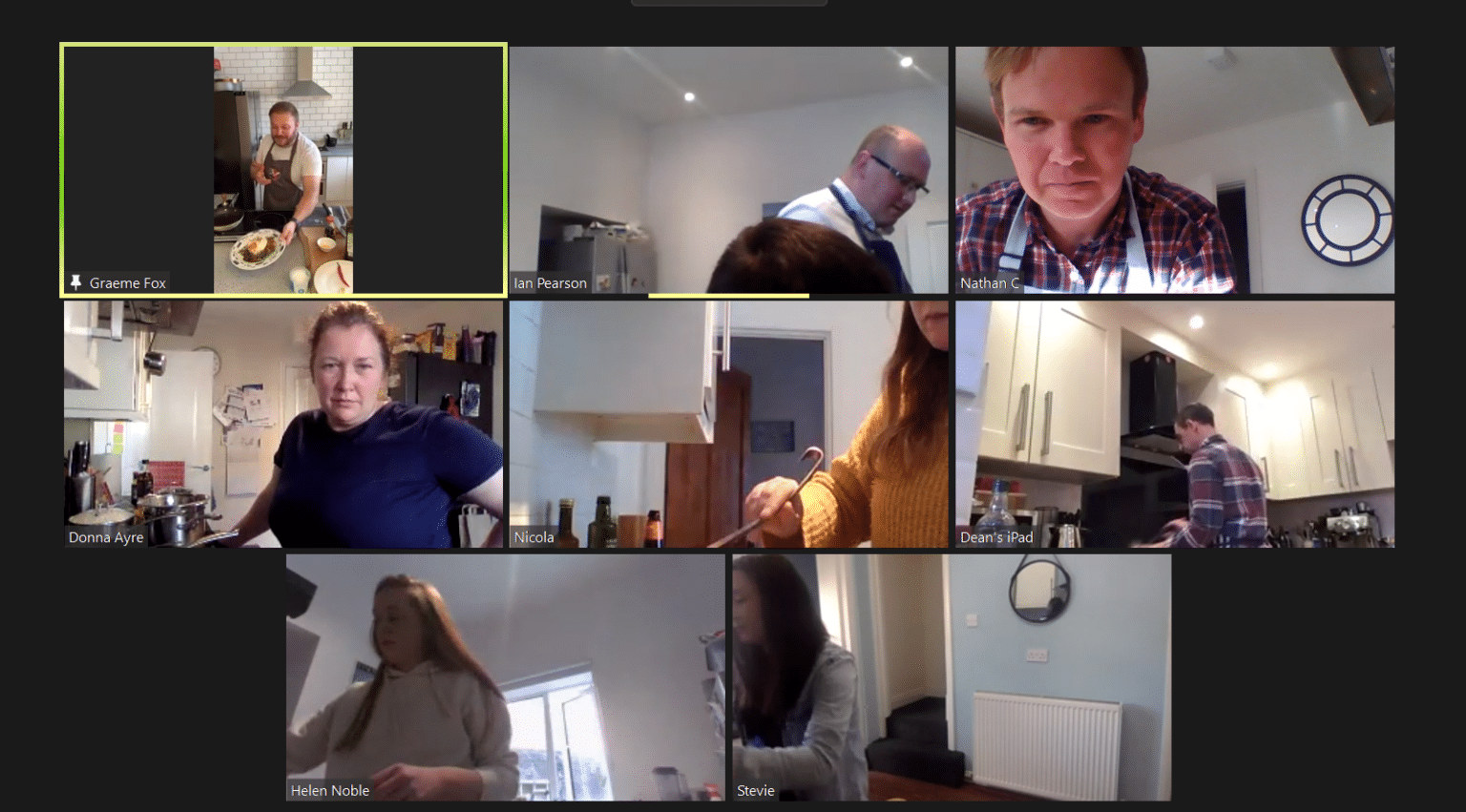 Keeping YMCA Staff Connected through Cuisine
Last Friday, a number of YMCA staff grabbed their aprons and took to their kitchens for a group cooking session, courtesy of Ravenous Fox. Like in many organisations, staff had seen very little of each other throughout the pandemic, particularly in group scenarios, so a good catch up was well overdue.
Ravenous Fox is a local company in North Shields owned by Graeme Fox, and during lockdown they have worked with a number of companies delivering fun cooking sessions via zoom, helping people create food from around the world that can be enjoyed at home.
After receiving a list of recipes to choose from, the group opted for a Thai dish called Pad Ga Prao, a popular Thai Street food dish consisting of stir-fried meat mixed with Thia basil.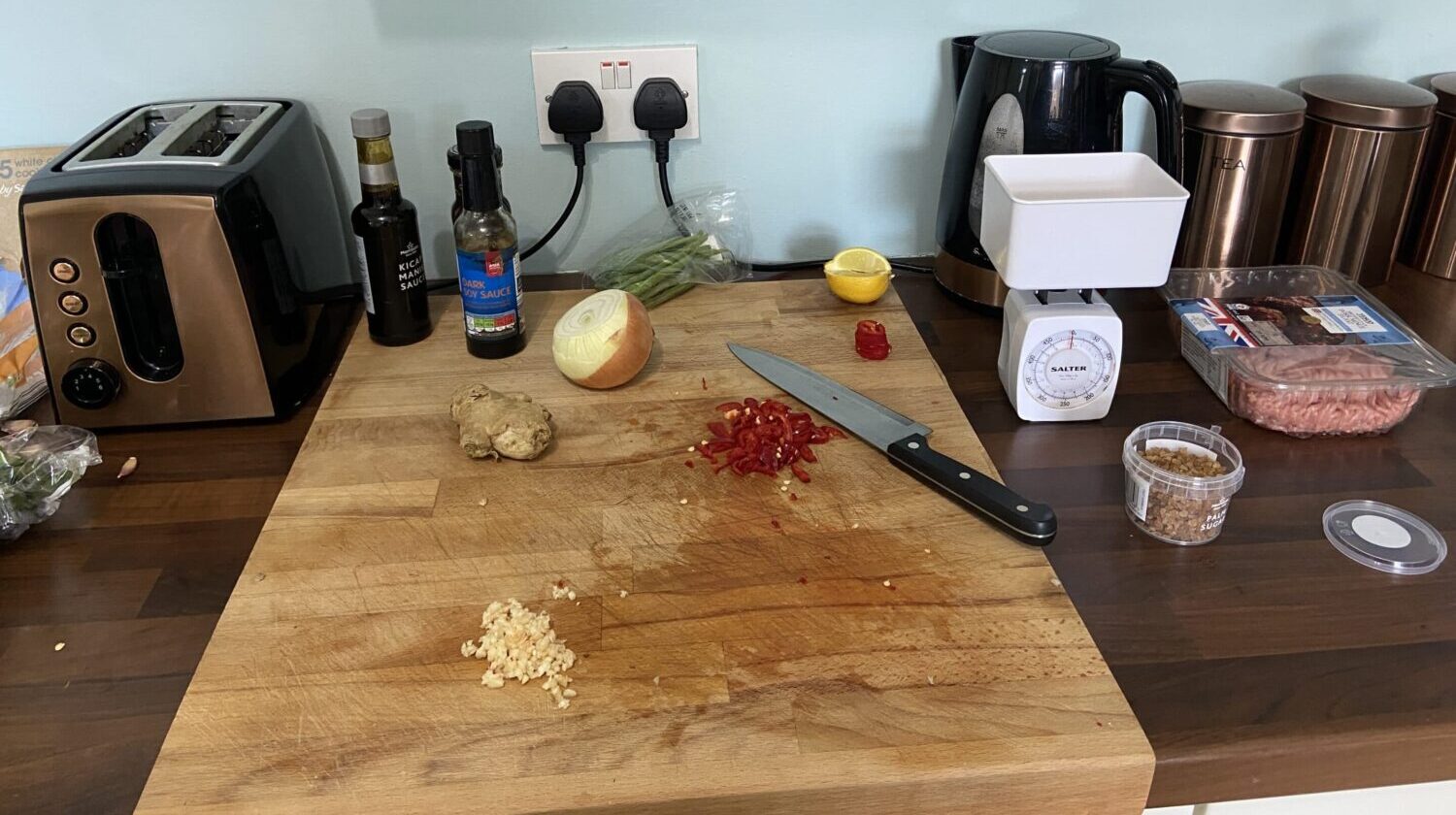 With all ingredients laid out ready for the cooking to commence, staff began frying, stirring and seasoning, following the instructions of business owner Graeme as best they could.
Although the session was done via zoom, the cooking class really brought the team together and provided a bit of an insight into eachothers home lives.
Although it became apparent that some were more comfortable in the kitchen than others, everyone managed to produce a delicious Thai dish which they could then share with friends and family members.
The whole experience was brilliant! Not only did it provide an entertaining way to bring everyone together, but the team learned about new ingredients and cooking techniques.
If you would like to know more about what's happening around YMCA North Tyneside, contact us on enquiries@ymcanorthtynesie.org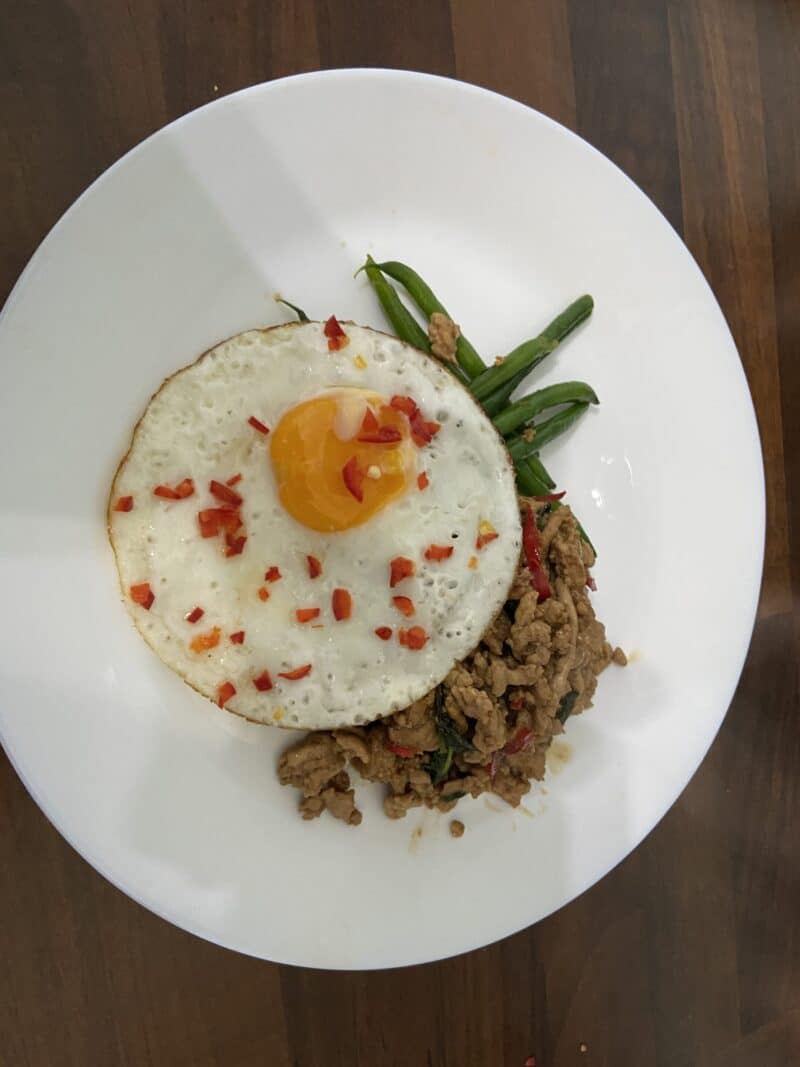 Right now, we have over 30 homeless young people in supported accommodation and right now, we need your help.
Please donate here. And help us change the lives of vulnerable young people.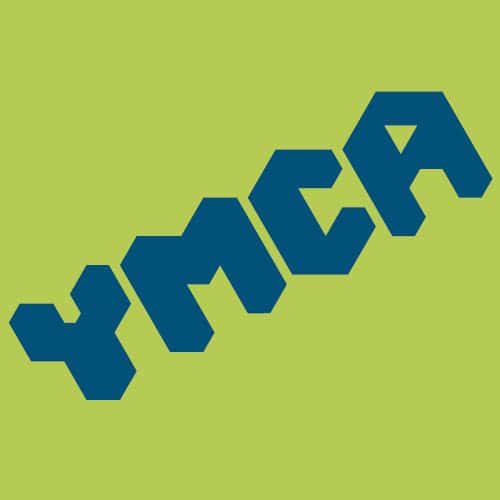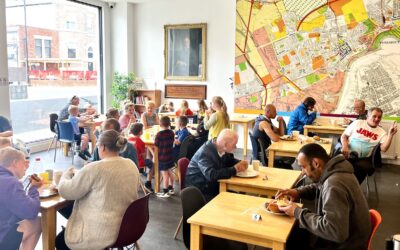 Our Community Meals are a comfy, warm, fully inclusive, safe non-judgemental space for everyone to access a hot meal, all while  tackling  social isolation, and ensuring our locals feel like they belong to their community. We have many regular attendees, but one...
read more