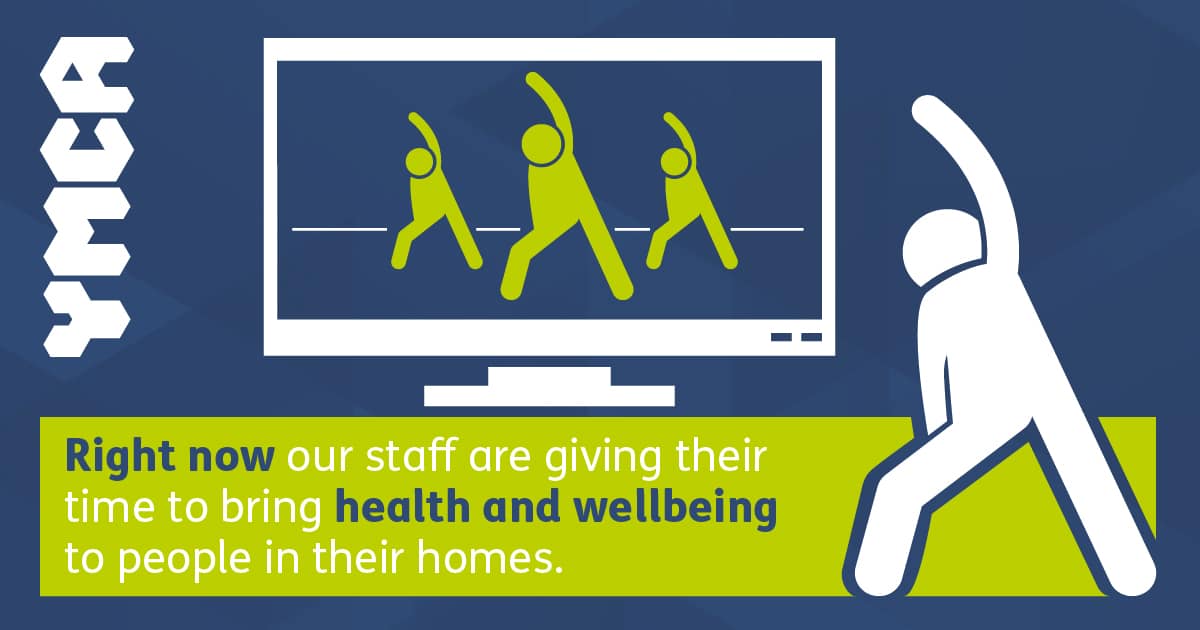 YMCA Gym Team Hit the Small Screen
At YMCA Gym, the wellness of their members comes first and despite having to close the North Shields based fitness centre, the gym staff have been virtually inviting people into their homes, and giving their time to help locals stay active during lockdown.
With an empty gym and no sign of the pandemic easing, YMCA Gym Manager Donna Ayre grabbed her smartphone, ventured into the garden and began filming some home workouts. When asked how it felt teaching classes in front of a camera, Donna responded
"It was a little nerve-wracking at first, especially trying to create a professional fitness video with my phone propped on a pile of books. I'm sure the unexpected contributions from my dog and children made things pretty entertaining for the viewers though."
Since this initial online workout, The whole YMCA gym team have done their bit by recording classes from their living rooms, making them as versatile as possible by encouraging participants to grab tins of vegetables to use as weights and designing workouts that can be done in small spaces.
You can now access a whole host of online videos by visiting www.ymcagym.co.uk/at-home and from Monday, existing gym members can even start booking free one to one sessions. Donna will be going live on Facebook this evening to provide further information on this.
Although modern technology has allowed YMCA Gym to share these fantastic online classes, not everyone can access the internet as easily as others. This became particularly apparent with those who regularly attended the Healthy Hearts classes, so to avoid anyone missing out, the gym team went old school and began burning recordings of the classes onto DVD's which were then safely hand posted by Donna.
The Healthy Hearts participants were extremely grateful that they could continue joining in with the classes and that YMCA Gym had gone above and beyond to improve their health and wellbeing.
Right now, our staff are giving their time to bring health and wellbeing to the local community.
Please donate here. And help us change the lives of vulnerable young people.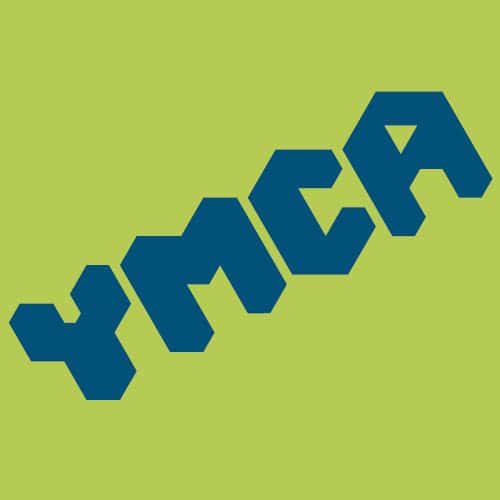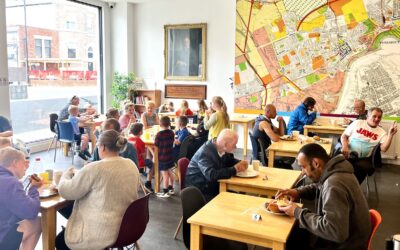 Our Community Meals are a comfy, warm, fully inclusive, safe non-judgemental space for everyone to access a hot meal, all while  tackling  social isolation, and ensuring our locals feel like they belong to their community. We have many regular attendees, but one...
read more