On 11th October 2022 the Bishop of Berwick, The Right Reverend Mark Wroe officially opened YMCA North Tyneside's first supported housing project in Berwick-upon-Tweed.
Commisioned by Northumberland Council Council, Henderson Court, which is adjacent to Tweedmouth Parish Church, is a 10 bedroom residential unit that will provide support and a long term home for those with learning difficulties.
In partnership with Safe as Houses, and with investment from Triple Point, YMCA has developed the scheme. Care and support for the residents will be provided by Community Integrated Care, a specialist company.
The official opening of Henderson Court was attended by representatives from all partners, as well as some residents, the local vicar Reverend Rachel Hudson, local parishioners and a number of very supportive members of the local community.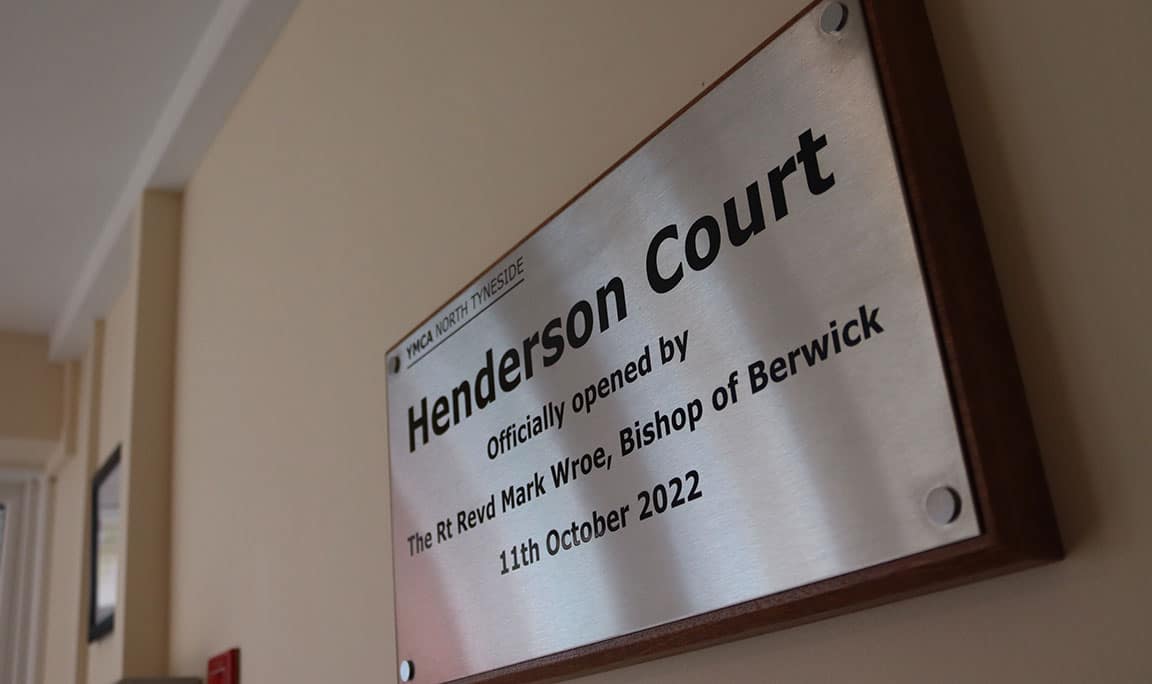 Dean Titterton, CEO of YMCA North Tyneside said: "This new residence goes to prove that working together in partnership with like-minded organisations can make help to deliver life changing opportunities for people in our communities. Our thanks go out to Safe as Houses, Triple Point, Northumberland County Council and neighbours of the scheme for helping us bring this project to life… Seeing the joy on resident's faces makes every ounce of hard work worthwhile."
YMCA North Tyneside is exceptionally proud of this new development in Berwick-upon-Tweed and is working to increase the number of high quality homes it can provide within local communities in the North East.
For more information about the work of YMCA North Tyneside, or to offer your support, please click here.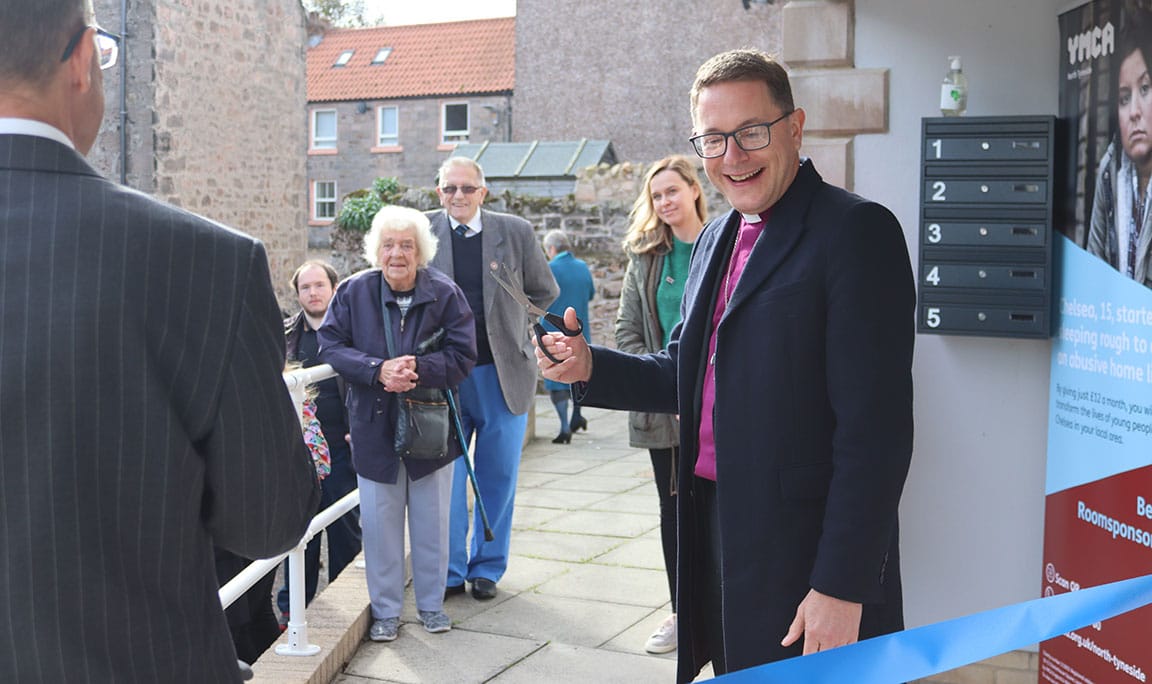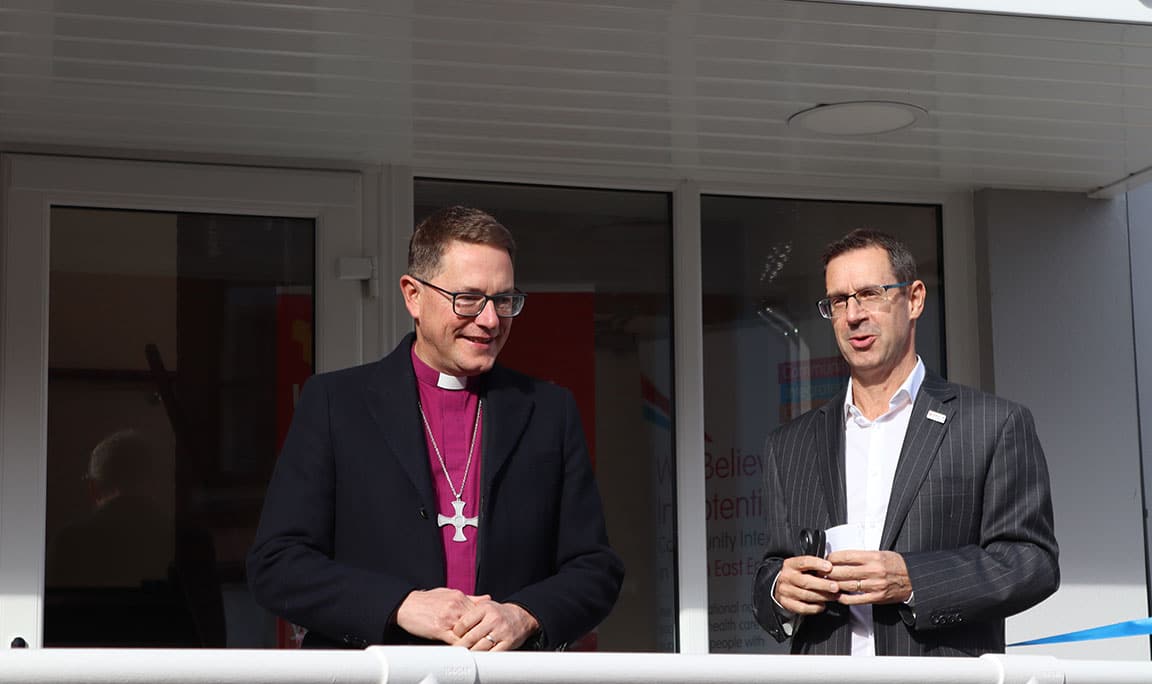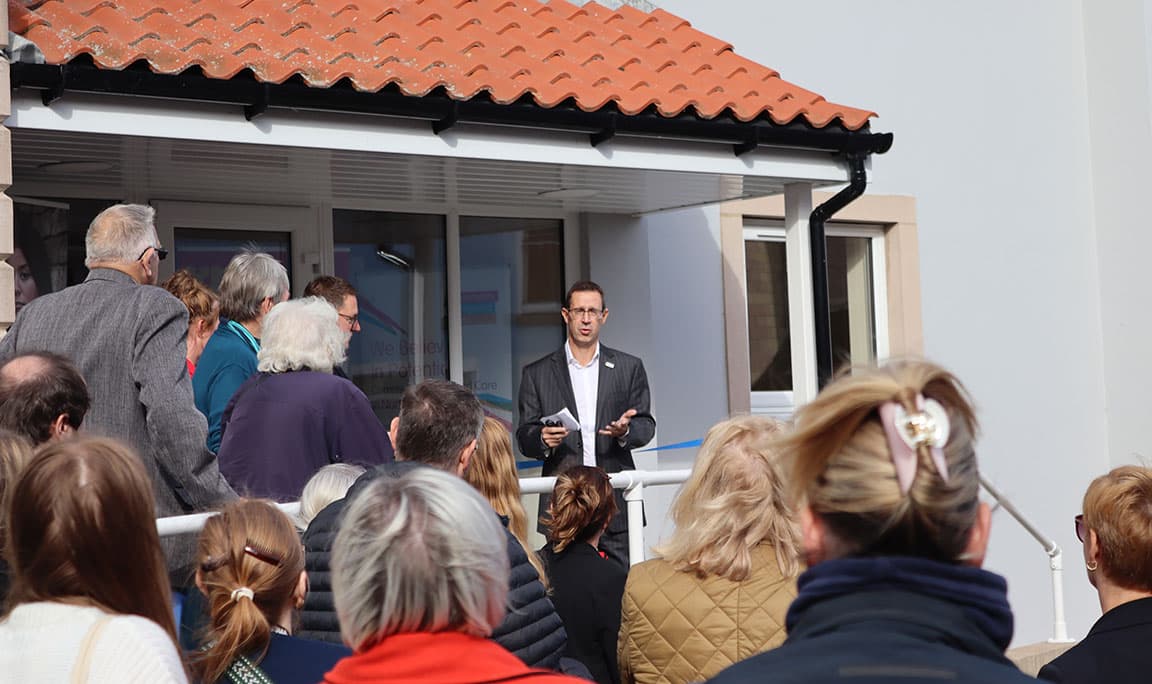 Attendees:
Right Reverend Mark Wroe – Bishop of Berwick
Reverend Rachel Hudson – Vicar: Tweedmouth Parish Church
Sandra Cain – Commissioner: Northumberland County Council
Wendy Pattison – Councillor with responsibility for Adult Social Services Portfolio: Northumberland County Council
Elaine Blackadder – Project Manager: Safe as Houses
Claire Starmer-Waters – Property Fund Manager: Triple Point
Holly Lush-Thurston – Investment Associate: Triple Point
Jen Moores – Head of Business Development: Community Integrated Care
Kim Harding – Regional Mobilisation Manager: Community Integrated Care
David Hodgson MBE – President, YMCA North Tyneside
Dean Titterton – CEO, YMCA North Tyneside
Janet Richardson – Head of Housing, YMCA North Tyneside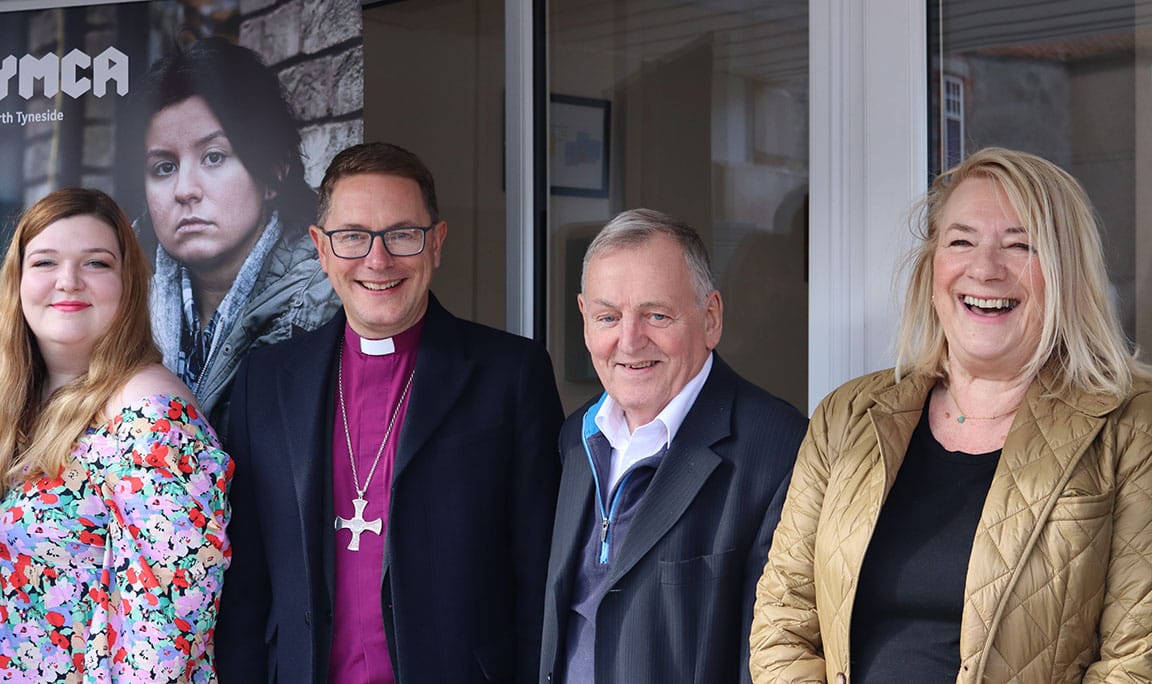 About YMCA North Tyneside
YMCA North Tyneside is a charitable cause, based in the heart of North Tyneside. We service our community through the provision of a fitness centre (YMCA Gym), 24 supported accommodation units for young people at risk of homelessness, training and education for hard to reach young people, and a nursery for children aged 0 – 5 years (YMCA Day Nursery). We also run youth outreach programmes across the borough at a variety of other community based locations.
www.twitter.com/YMCANTyneside
www.facebook.com/YmcaNorthTyneside
About YMCA
The following statement encompasses the mission and values of the entire YMCA association in England and Wales:-
"YMCA enables people to develop their full potential in mind, body and spirit. Inspired by and faithful to our Christian values, we create supportive, inclusive and energising communities where young people can truly belong, contribute and thrive".
The following statements sum up the work we do:
● Every young person should have someone they can trust
● Every young person should have a safe place to stay
● Every young person should be able to fulfil their potential
Find out more about the work of YMCA within England and Wales.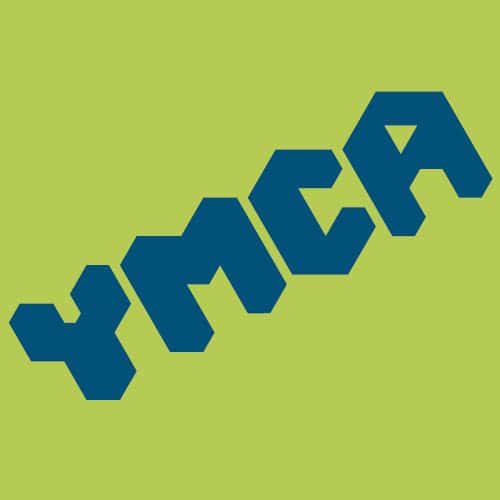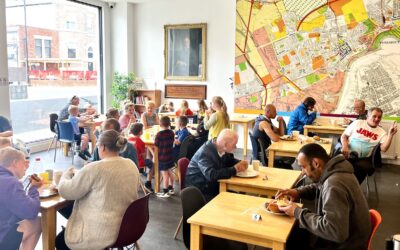 Our Community Meals are a comfy, warm, fully inclusive, safe non-judgemental space for everyone to access a hot meal, all while  tackling  social isolation, and ensuring our locals feel like they belong to their community. We have many regular attendees, but one...
read more