YMCA175: Celebrating 175 Years of YMCA
What began as a small London based Christian Association in 1844 is now an international movement, and this year celebrated 175 years of YMCA as an organisation. Last week some of YMCA North Tyneside's staff and young people headed down South to celebrate in style at ExCel London.
The YMCA175 event brought over 3500 people together from more than 100 countries with the primary audience being 16 – 35 year olds. This global gathering aimed to connect YMCA's from different locations, building relationships and strengthening cross-cultural understanding whilst celebrating this unbelievable milestone.
The YMCA175 opening ceremony set the tone for the rest of the event with an array of colourful flags, bright lights and pop music. The event consisted of a number of diverse and engaging workshops as well as seminars and innovative collaborative sessions designed to inspire and provoke.
Keynote speakers took to the stage to share words of inspiration and personal experiences of social transformation, highlighting the importance of young people and the impact they can have when working together to create a more sustainable future for the world.
During the many different workshops, presentations and acts happening around Excel Stadium, the issues discussed were consistent. Some of these included environment, economic growth, employment, mental health and sustainability, with an emphasis on how these areas are impacting young people of today and how they will effect our future.
The event brought particular focus to the United Nation's Sustainable Development Goals through YMCA's key pillars of work around Health, Environment, Economic Empowerment and Civic Engagement. You can read more about this by visiting https://sustainabledevelopment.un.org/
YMCA175
To find out more about this years YMCA175 event, you can click here to watch videos and read about the highlights of this fantastic celebration.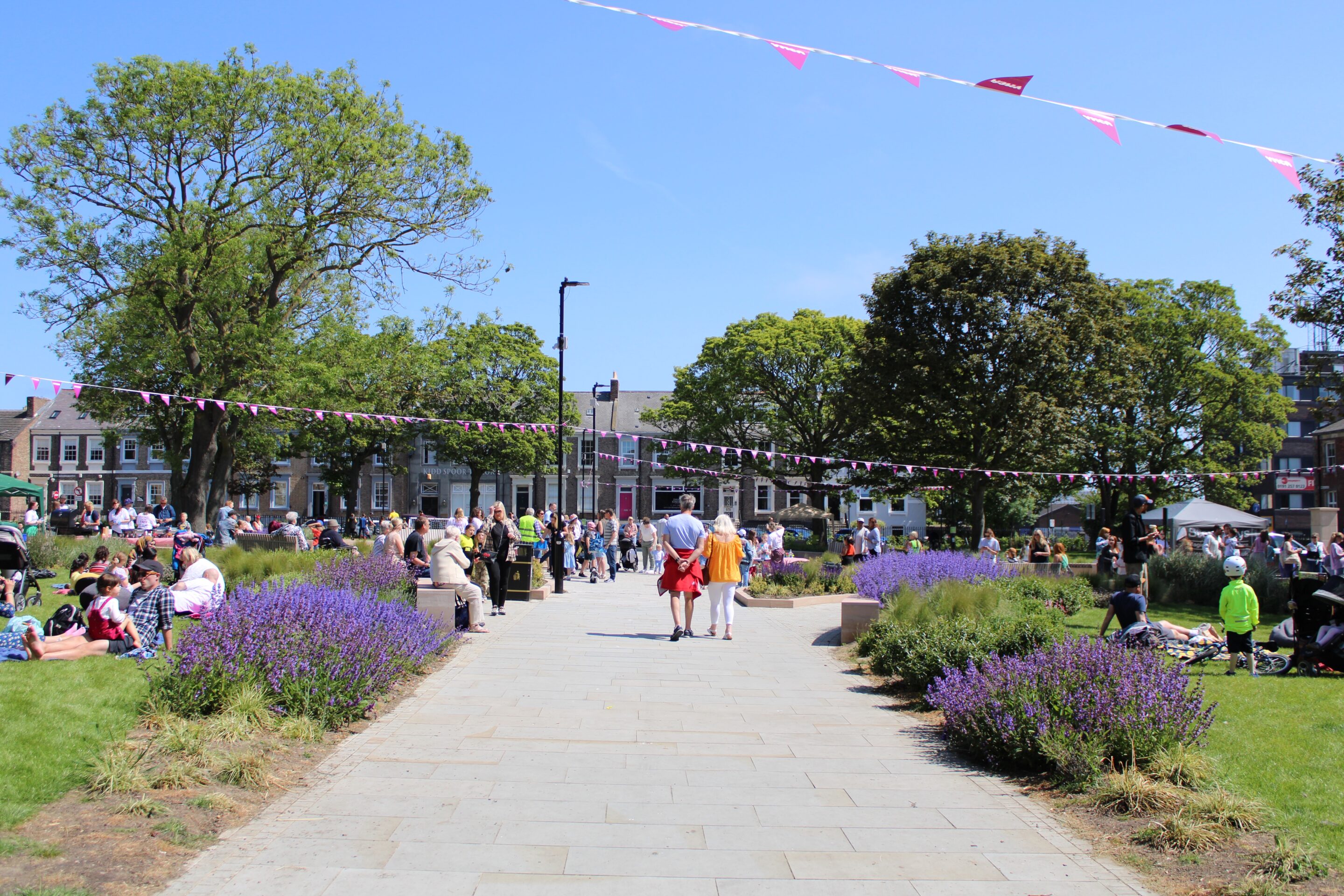 Last Saturday we held our very first 'Picnic in the Park' and what a day it was!  Nearly 4,000 North Tyneside locals passed through the newly refurbished Northumberland Square on the day and joined in our festivities. We couldn't have asked for a better way to...
read more
Help us transform the lives vulnerable young people in North Tyneside
Whether you are able to donate funds or even some of your time, you help us transform the lives of vulnerable young people in North Tyneside.