As cases of mental health difficulties among young people continue to rise, it is more important than ever to take time out to prioritise mental wellbeing. YMCA North Tyneside is calling on everyone in the North East to do just that by taking a WHOLE HOUR for themselves on World Mental Health Day (10 October).
Following the success of its launch last year, WHOLE HOUR returns as part of #IAMWHOLE, YMCA's global and ground-breaking anti-stigma campaign for mental health.
With an estimated 20% of children and young people experiencing mental health difficulties worldwide each year, WHOLE HOUR encourages people to show their support and help champion positive mental health.
Whether that hour involves something active, creative, healthy, mindful or simply relaxing, there are so many different ways to make yourself feel good. Join YMCA North Tyneside in their own WHOLE HOUR activities on World Mental Health Day, including: 
Stretching and strengthening your way through a PiYo Class at YMCA Gym (12pm)
Taking time out to play some classic board games which will be set up in the break-out space outside the main hall.
Get some fresh air and join our team at YMCA's allotment between 10 am and 3 pm, locate just a ten minute walk from Church Street in North Shields Centre. Click here for directions
As well as holding a number of activities, YMCA North Tyneside is using WHOLE HOUR to make staff aware of their Employee Assistance Programme. This programme ensures that staff have access to resources such as free counselling sessions, nurturing wellbeing and promoting good mental health across the organisation.
#WHOLEHOUR
If you would like more information about WHOLE HOUR or maybe you feel you need to talk to someone, please get in touch on enquiries@ymcanorthtyneside.org or call us on 0191 257 5434.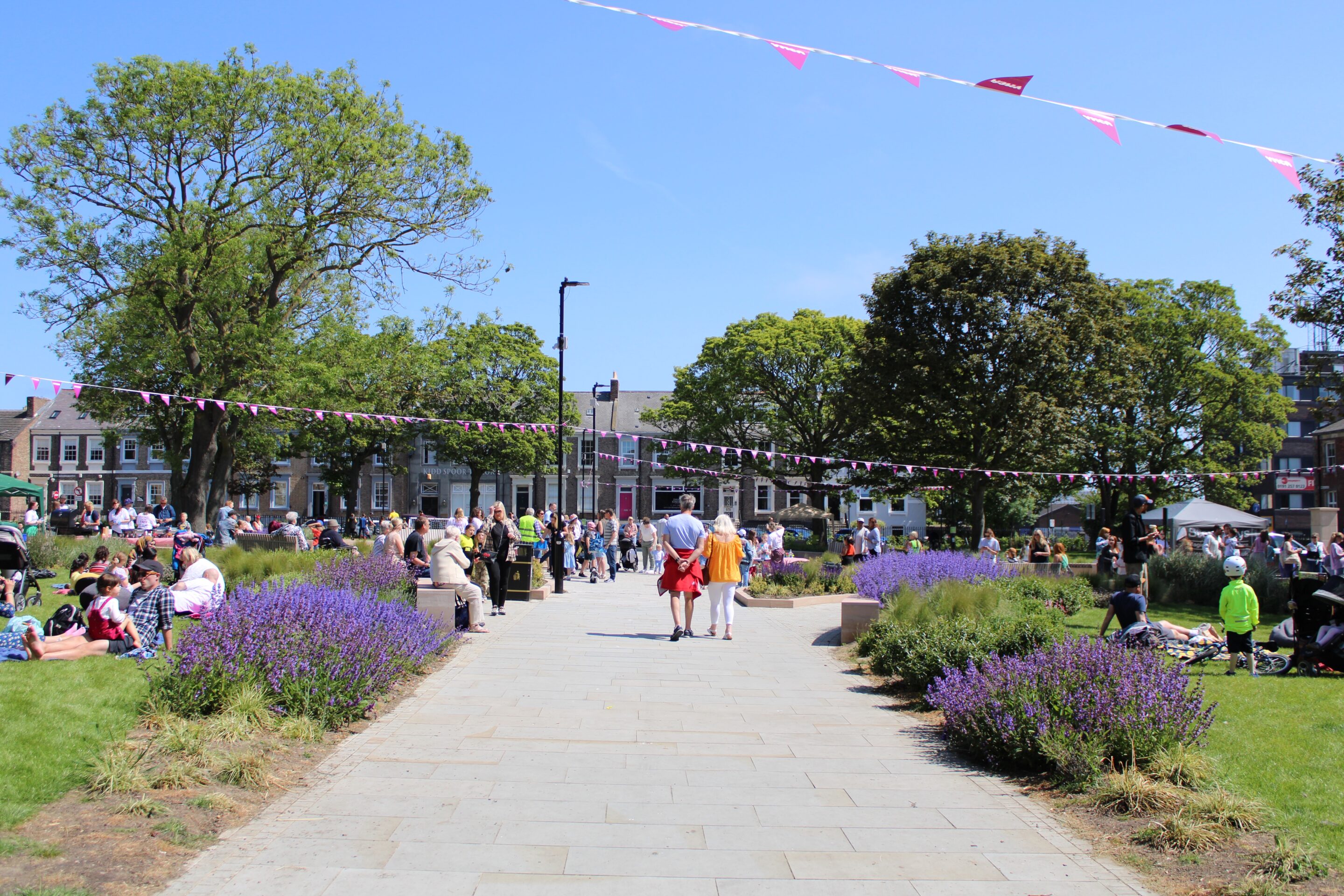 Last Saturday we held our very first 'Picnic in the Park' and what a day it was!  Nearly 4,000 North Tyneside locals passed through the newly refurbished Northumberland Square on the day and joined in our festivities. We couldn't have asked for a better way to...
read more
Help us transform the lives vulnerable young people in North Tyneside
Whether you are able to donate funds or even some of your time, you help us transform the lives of vulnerable young people in North Tyneside.